Add Zoom buttons to list of function panel buttons
I prefer the Zoom buttons of Locus Map 3:
more readable in sunlight
more compact screen layout/ less wasted map space
more reliable to tap (more surrounding guard area)
supports larger sizing based on expert setting config.cfg dev_gui_main_rescale_value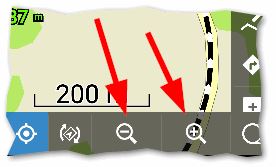 Contrast this with Locus Map 4: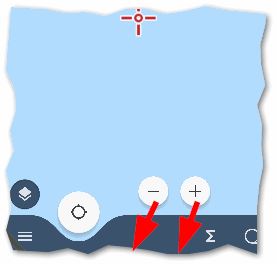 buttons sometimes "blend" in with map content
white buttons sometimes have poor contrast with map background
sometimes wasted map space
no support for larger sizing
My simple suggestion is to add the two Zoom buttons as two new independent items in the already extensive list (60+ buttons) of function panel buttons: settings > Controlling > Panels & Buttons > Set functions panels > +Add function button > add each button.
This would not affect any existing user.
Note it is already possible to hide the Zoom buttons: settings > Controlling > Panels & Buttons > Zoom buttons: Hidden.
It would allow zoom buttons to be placed in the 1) bottom panel ALA LM3 2) side panels - left or right 3) existing on-map position. And automatically this feature is available in Presets!
Great flexibility in placement!