This object is in archive!&nbsp
Can the dashboard display an altitude graph of 30-50 km or more when using navigation?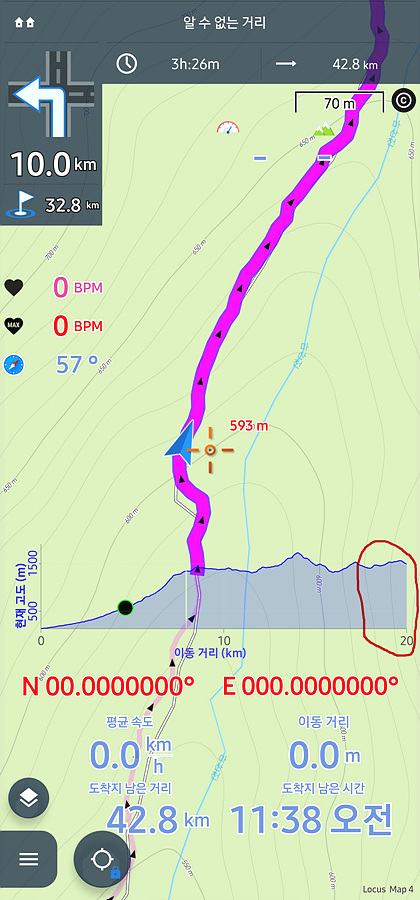 When I'm on a long hike, I get the help of an altitude graph in the Locus Map dashboard.
In general, distances less than 20km can be displayed on the Locus Map dashboard, which is convenient, but if you hike more than 20km or take a bike tour, the graphics are cut off.
Could this be improved?
If the altitude graph on the Locus Map dashboard shows 30 to 50 km well, it would be convenient to proceed while previewing the height of the route to be taken when using the navigation system for long-distance tracking, hiking, and cycling tours.