More info while performing Cloud Sync
The Cloud Sync progress screen could be far more useful. Sometimes the the progress bar will sit at 0% for ever then suddenly jump to 100% after a minute, or the increments are very coarse, so impossible to really check progress. Sometimes the description is misleading and/or isn't updated in a timely fashion.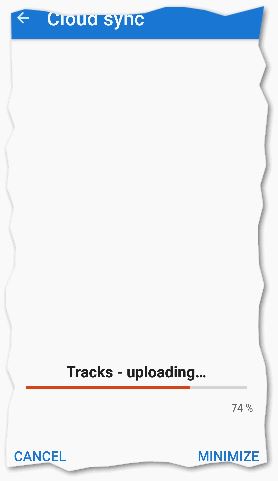 Then after completion, if you aren't confident with the terse messages at the bottom like "deleting group", you have to subsequently go thru main menu > Cloud Sync > dot-dot-dot menu > Last update > decode geeky statistics.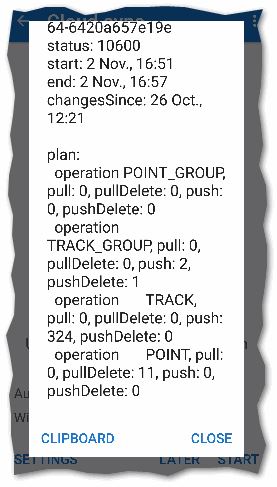 How about using all that empty screen space to display a list of each track/ point/ folder/ group operation actually performed? Something like (maybe MB for tracks, good | bad icon when each transfer complete). Update the progress bar more often, say every 5s: