Account with gold subscription. I'm lost
Hello
I'm realy happy with you great application, but your multiple accounts is realy confusing for user. :
one account for this help forum https://help.locusmap.eu/ (with email)
one (other account) for the "other forum" https://forum.locusmap.eu/ (with user)
on for locus android app and webplanner sync : https://web.locusmap.app/en/
one for google play store and gold subscription (google account)
For all these account , like i think 90% of your user I have the same email adresse (that is a gmail one)
My problem is the folowing :
I buy an annual gold subscription on my android device with "locus only" account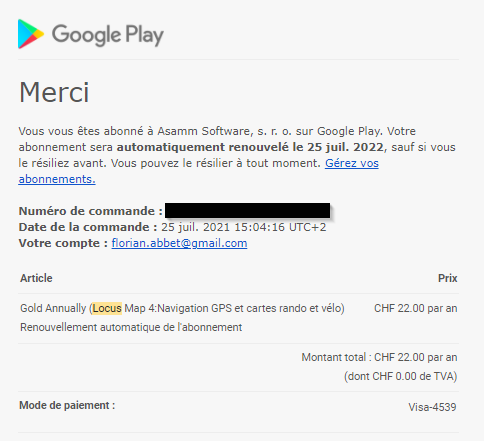 I know thas this gold accout is link with this "locus only" account : I'm able to see my gold subscription on the web planner interface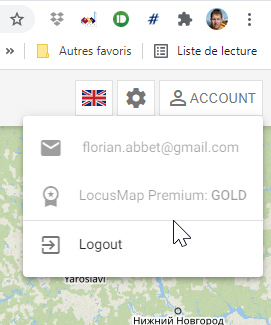 problem : I try to connect an othe android device (in fact windows BlueStacks), and it's look like if the google is used instedd of the locus login (but i log it with my locus password, that is not my google one)
I can see it because my account have my "google picture" , no gold functionality available and no trakc sync.
But relay strang, my loccoins for premium subscription are available :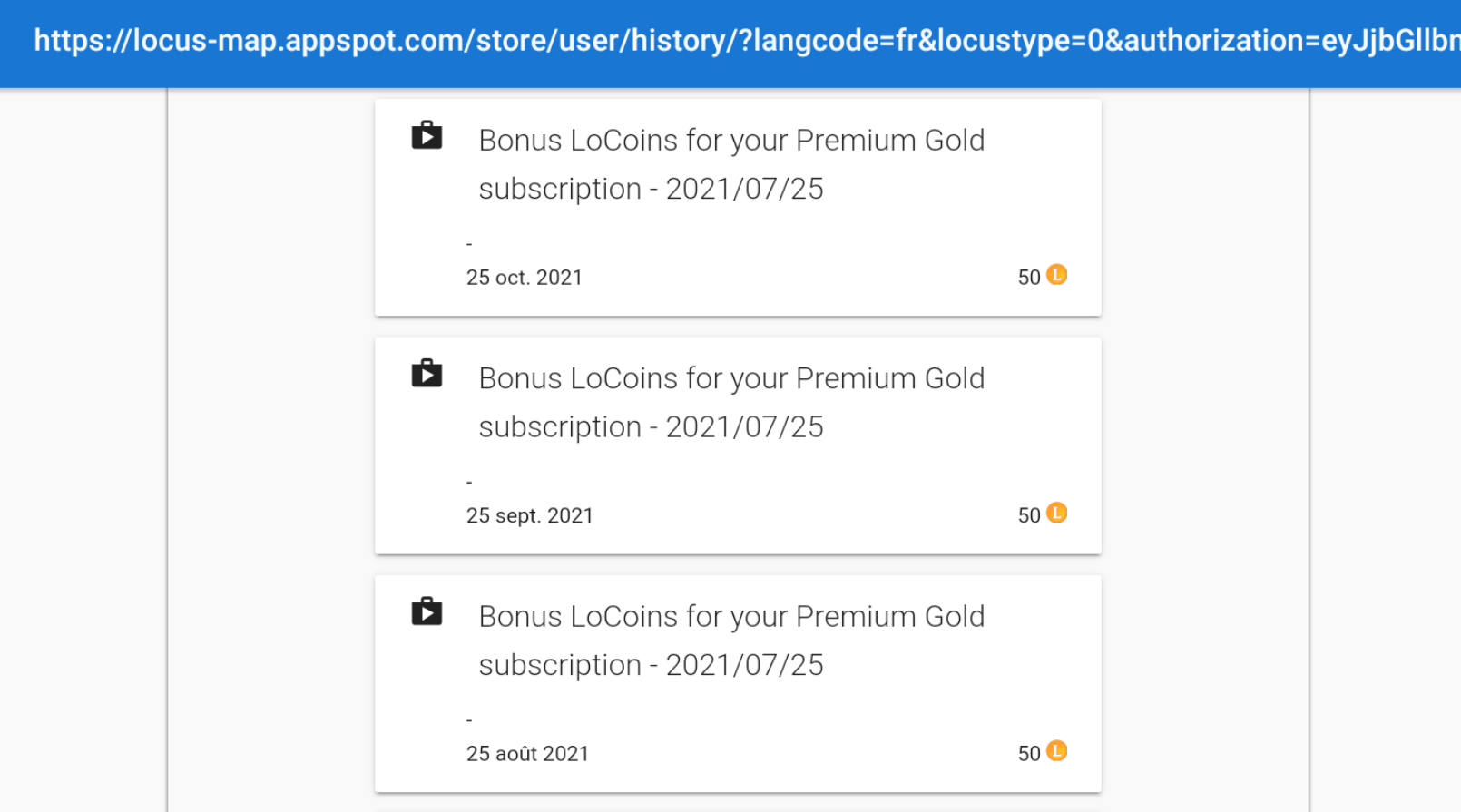 How can I solve the problem ?
Thanks