This object is in archive!&nbsp
On saving a recorded track, one of two panels are displayed
I've mentioned this issue (I think it's a bug) a couple of times in the Locus forum but never got any acknowledgement or comment, so here it is again as a separate topic...
After you save a recorded track normally you get a "bottom slide up-down panel" similar to screen capture below. In particular note the dot-dot-dot menu in bottom right side of the panel: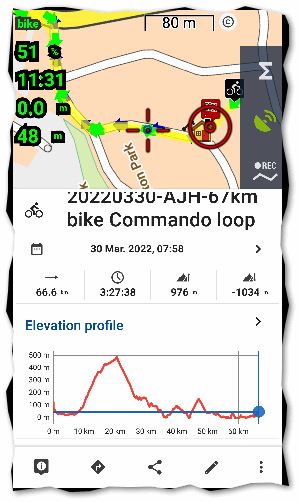 However sometimes, maybe 25% of the time, Locus will instead display this newer "bottom slide up-down panel" introduced a few versions ago. Note the slightly different menu; only 4 buttons; no dot-dot-dot menu; this is the panel that is displayed when you tap on an existing track on the map: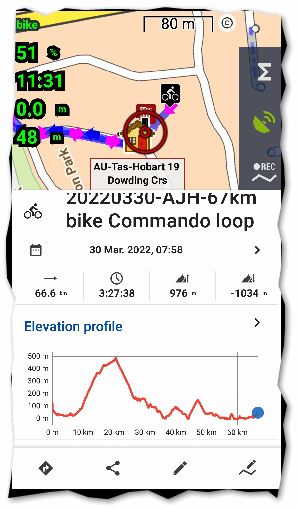 This seems like some subtle timing bug/ glitch to me. I'm surprised no one else has reported or commented on it. There's nothing special with my settings or behavior to explain why one or the other panel is randomly displayed.