Can't edit existing track in WebPlanner without triggering recalculate-all #2
please ignore previous topic of same name (or delete) I was making changes, but the editor prevents me from Saving - "No permissions to view this page":
I was trying to edit a 3rd party existing 50km track which was imported into the WebPlanner from a GPX file. It contains approx. 800 valid<trkpt> and valid elevations. There are no Via points. BTW it follows the EuroVelo1 route through southwest Ireland.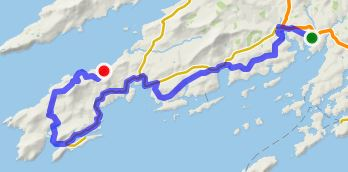 First of all (digression), when the mouse hovers over an existing track segment, the WebPlanner displays the red "pin" icon. Intuitively should a mouse click would then add a Via point into the track segment between any existing points? With the current modal UI model (the key focus is on the + symbol - LHS below), the new point is appended to the track. Confusing? I have to click the + sign between (1) and (2).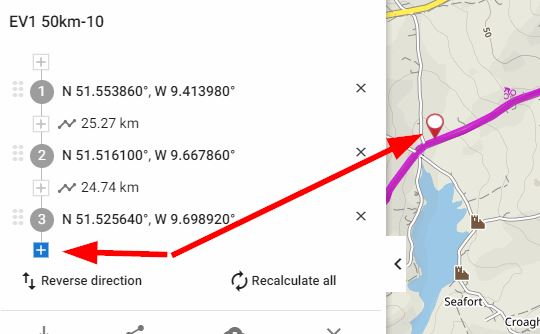 But the main problem, as soon as I add that first Via point, the whole track (route) is then lost except of course the start (1), finish (4) and now middle two points (2 & 3) because adding the point triggers recalculate-all. It appears impossible to use the WebPlanner to edit an existing track, so the advantage of big screen WebPlanner+mouse compared to small screen LM app is lost ;-(
When the same track is displayed in the LM4 app Route Planner, 11 auto Via points and track segment icons are conveniently provided, mostly preventing severe recalculate-all issues, and tapping any track segment icon allows a new Via to be added - context-free: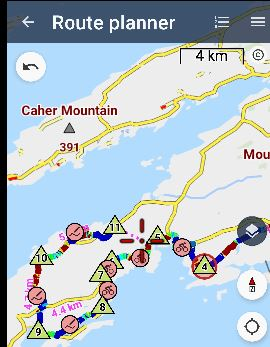 The editing with BRouter-web (and RideWithGPS-web) are also far more intuitive in this regard. And with the big screen+mouse advantages over the app. BRouter offers to load the GPX as a track (cant edit) or route. In the latter case, like LM4 app Route Planner, auto Via points are conveniently provided which can be dragged (modeless/ context free) or hover over track segment to add another Via point.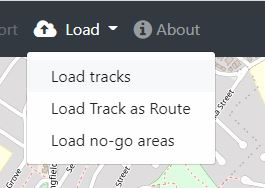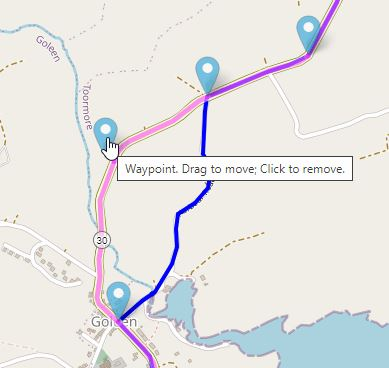 And curiously, the new track also generates a stupid -365% slope along a continuous section of road: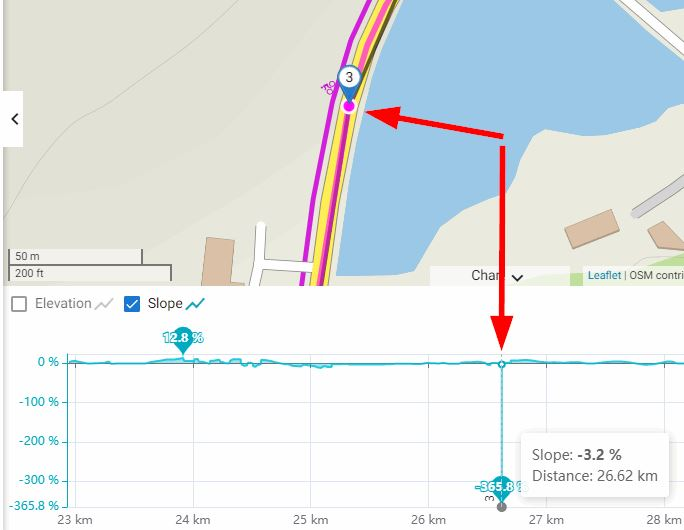 Maybe there are some tips from experts on how to workaround these track editing issues.
It appears my current options are:
create a new WebPlanner track and "trace" over the existing track, adding Via points to lock the route
use LM4 app Route Planner, and sacrifice the efficiency of big screen+mouse
use BRouter-web (preferred)