custom sub-directories is too slow
When I tried to customize the folder, I found that the movement speed of Locus was very slow, and it looked like it was Copy instead of Move.
And when I operate the file in the file manager, it can be completed almost instantly.
Why is this?
I move in the internal storage space and did not span the storage space, so it should be fast.
I move from \Android\media\menion.android.locus.pro\ to \Android\data\menion.android.locus.pro\files\.
I want to put them together so that it is convenient for file management.
The reason why I do this is because my mobile phone has limited interal storage space, so about a few months ago I transferred these data to the microSD card.
But....I found a new trouble: the microSD card is obviously slower than internal space.
(If you are interested, my SD is: TOSHIBA microSDXC UHS-I UHS Speed Class 3, mobile is Samsung Note8).
I really couldn't continue tolerance, so I eventually moved these data to the internal space.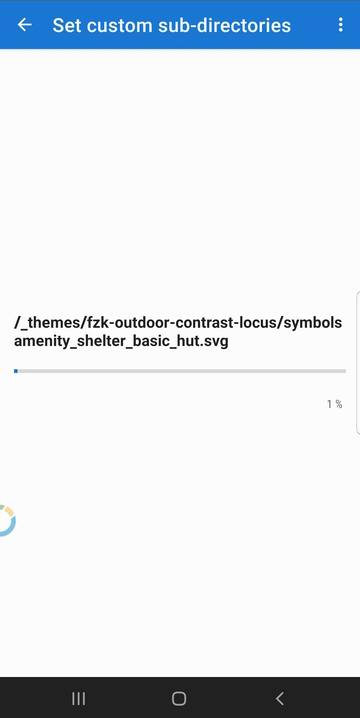 In the end, although there are always some small problems, thank you for your great work.