Tracks & Routes > Hide Tracks - should not show Cancel button if no tracks to hide
I have no tracks enabled - confirmed (as below) by Map-screen content - My tracks: 0 visible: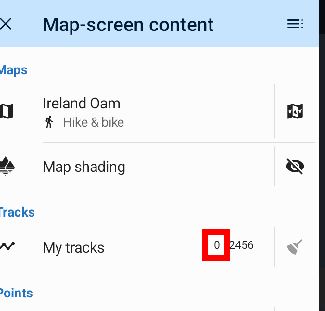 However a long-tap on the Tracks & Routes button > Hide Tracks menu item - this displays a track cancel/ hide button at the top of screen (as below):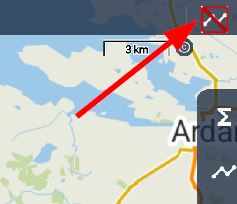 shouldn't the Hide Tracks button be disabled if there no tracks to hide?
and not withstanding that, should a Hide/ Cancel button be displayed if there are no tracks to hide?
and possible suggestion - overlay the map with any Hide/ Cancel button rather than have a whole new top panel line?