Add Track label Show on map setting - On hover
There is an On Hover setting for point labels: Settings > Points & tracks > Point label > Show on map: On hover.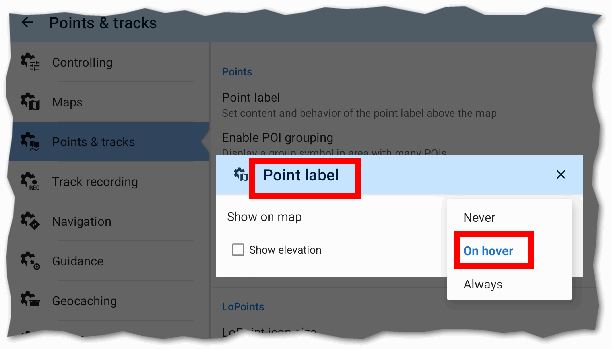 But there is no equivalent for tracks. Labels are hidden, simple (always display) or complex (always display). A 4th option "On hover" would be consistent with points, and more useful when there are multiple tracks on the map.