This object is in archive!&nbsp
Add a waypoint name or use default on Android Wear
When tapping the Add waypoint icon on the Locus Map for Android Wear application a new waypoint is added to the current track.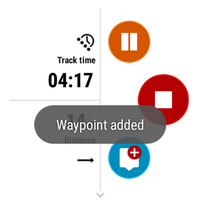 Unfortunately, this is not so useful to recall later because it doesn't have a name. Why don't you use the standard Android Wear input screen API to ask for a name (image below)?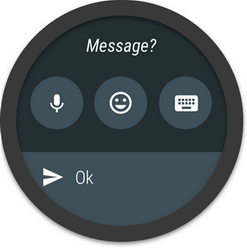 In this way one can use the voice-to-text or keyboard to type something to remember later; you can also replace the Ok auto-response above with Auto, which can be tapped by people in a hurry who don't want to type any name and keep the current functionality.
Swiping the screen out instead should cancel the addition of the waypoint.
Finally asking for a name should be added when stopping the record of the track too, even it's not as important as the single waypoint in my opinion.