BRouter - poor route calculation
Hallo,
I've just made a fresh installation of Brouter and I've tested for a while on my offline maps (by ASAMM) of the Munich city.
Brouter has a strange behaviour, sometimes calculate very strange paths, especially when the "Car" mode is selected.
For example, to go from point A (Cosimastr. 2, Munich) to point B (Occamstr. 10, Munich) it suggests a bizarre and illogical path. Why it does not consider the (big and easy) road I use every day? It could cut out many kilometers! (See the black arrow in the image below.)
Fast car mode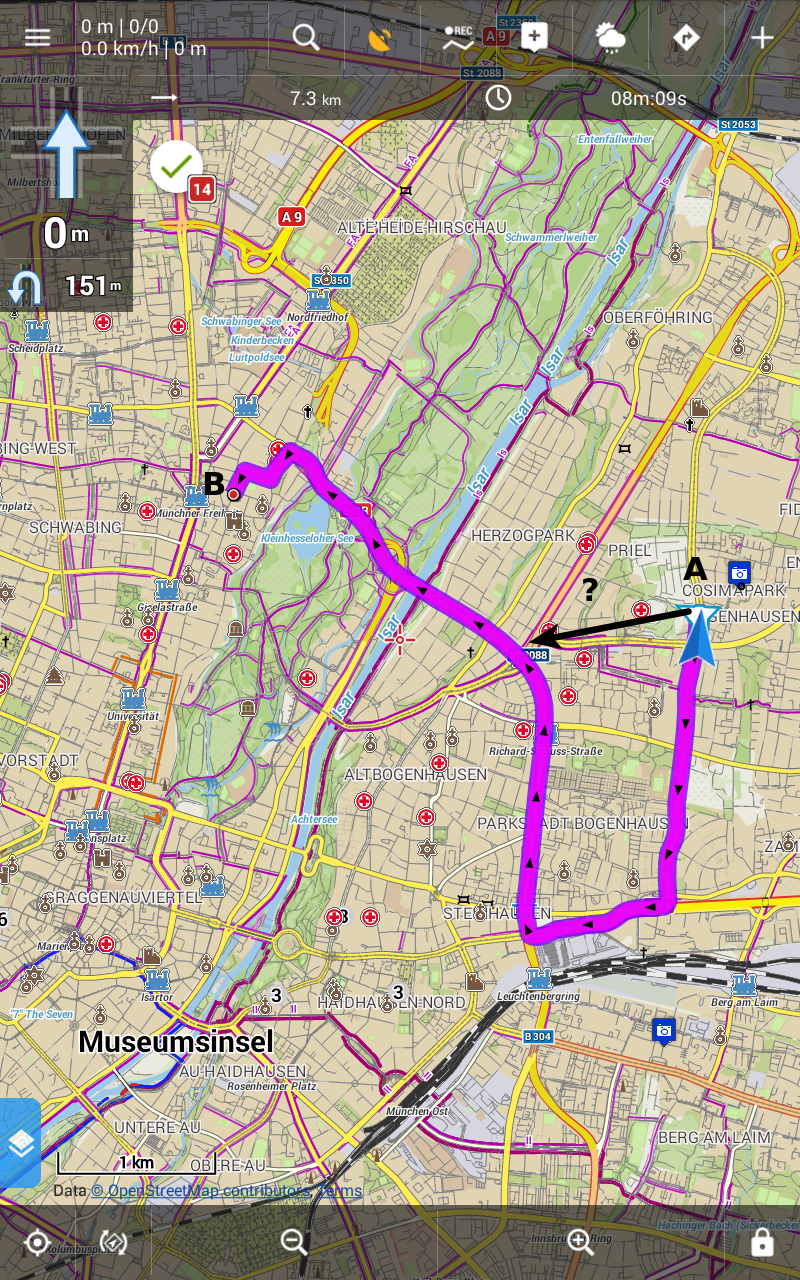 It is nice if you want to make a tour of the city while going to work but it makes you nervous if you just want to arrive from point A or point B.
By selecting the "Cycle" mode the things get better, but not so much. The proposed shortcut is now adopted but the big amount of bicycle-tracks in the Englischer Garten (the green zone close to the river) is ignored. A cyclist is redirected to cross a far bridge as a car...
Cycle mode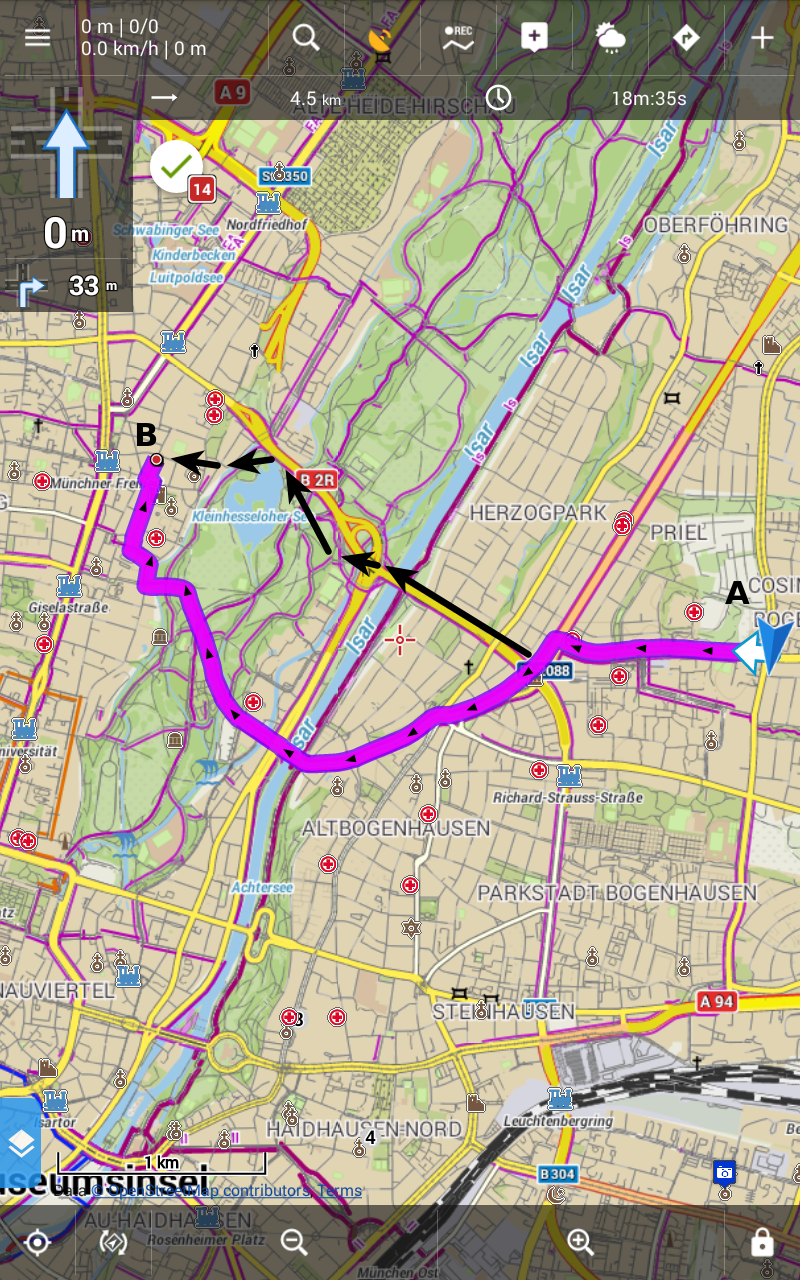 I'm missing something?