This object is in archive!&nbsp
Cannot download purchased offline Outdooractive map
Hi all,
I have problem with offline Outdooractive maps. I purchased one region, it was downloaded ok. Then I found, that I need two more. So I purchased one of these, started download and tried to I purchase second one. When I click download, Locus told me, that I have already one download active and download was not added.
I see that map is purchased, there is green tick in description of this map. Map is not downloaded in folder on device.
But I'm not able to do anything - even "Remove" ("Odstranit" in czech), it tells me, that It is not possible to remove item.
Thanks in advance for any advice.
Regards,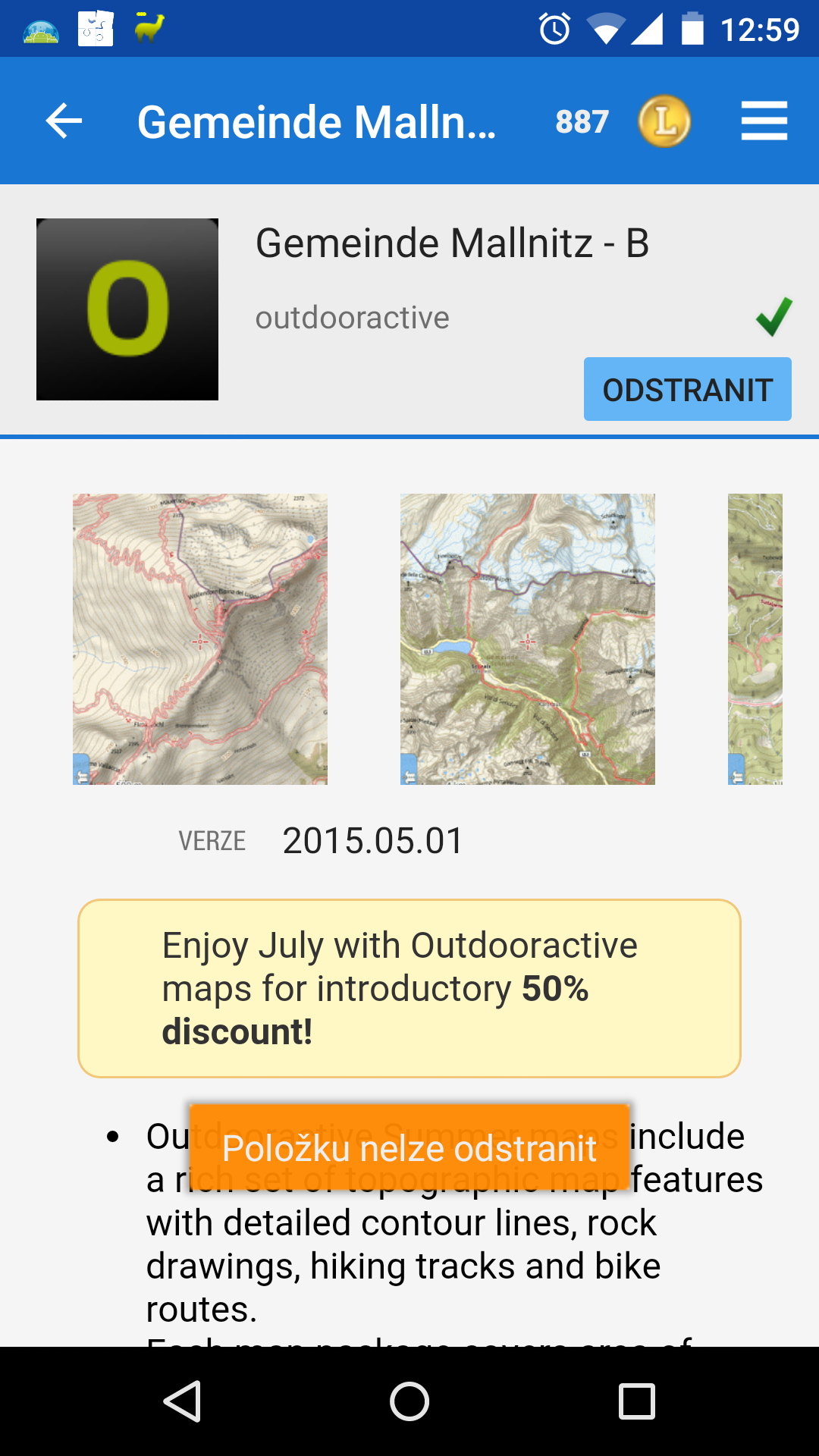 Pavel