This object is in archive!&nbsp
Different themes for a basemap and overlay not work
In the latest versions of Locus has ceased to support different themes for a basemap and overlay if they are both vector. Set only one topic on both maps!
Sometimes it is necessary, for example, on a fresh map without contour lines of elevation (eg. http://extract.bbbike.org/) to put on top of an older map that contains this horizontal theme "Countours", as in the screenshot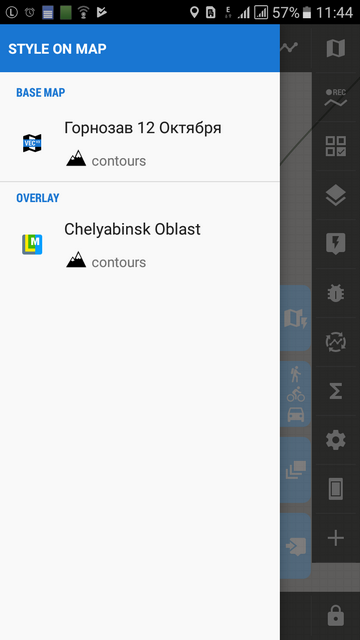 Both maps now had the theme "Countours"