ETA displayed under the line from current position to screen centre
Hi Locus Team !
Request for you ... :)
Actually it is possible to have a time to destination under the line when a destination is selected.
It is also possible to display distance, degrees, time and distance circles like on this screenshot :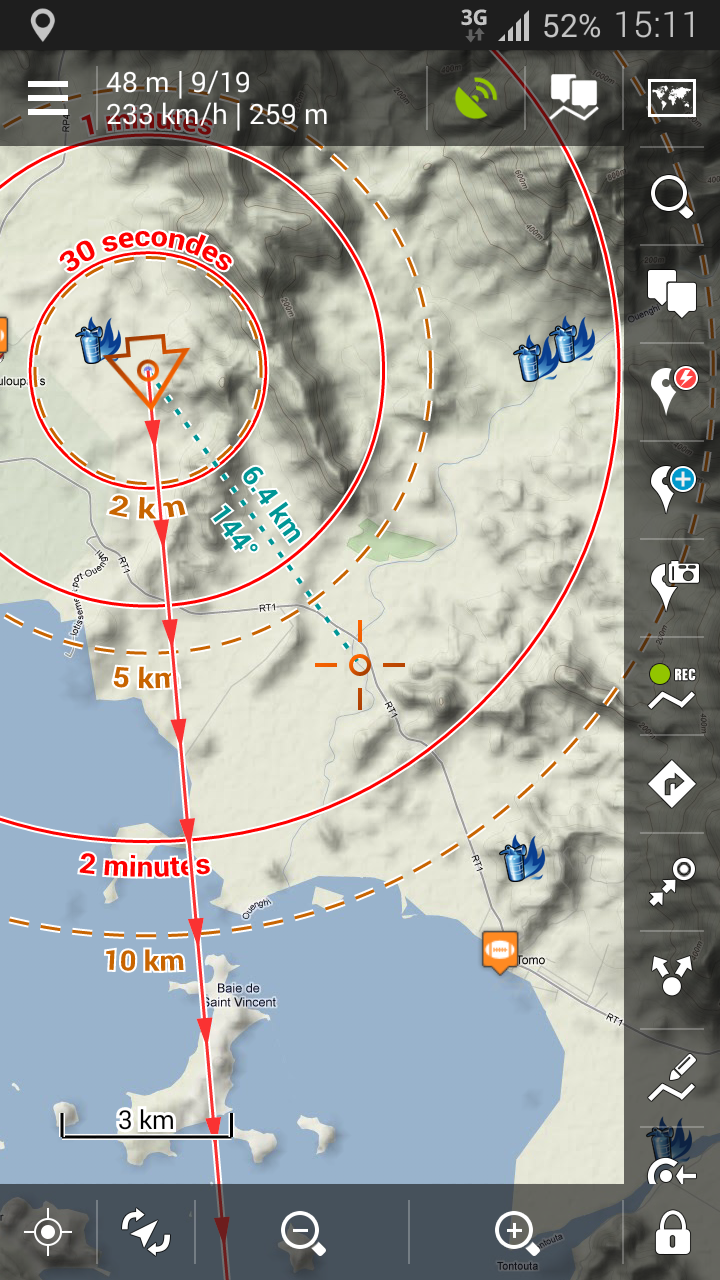 Should it be possible to have the option to add the precise ETA without selecting a destination but just when you move the screen center away from you current position ? Something like that :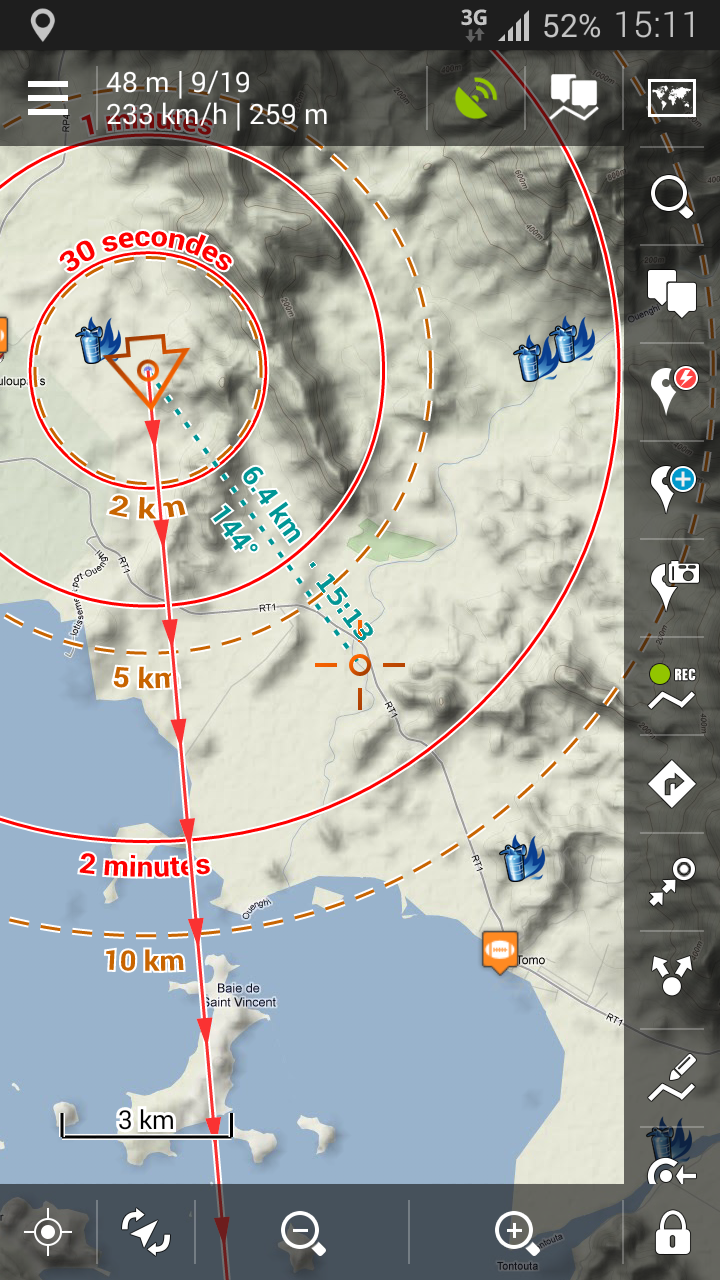 What for ?
. Useful on long distance (more precise ETA then circles)
. Request from pilots. Garmin devices display that, and they find this useful to work with (Example : fast way for giving precise ETA) .
Additionally :
. An option to have the choice between "time to destination" or ETA
Many thanks in advance !
Cheers !
Fifi