FieldNotes add-on PRO Problem
Hallo,
Jetzt erstelle ich einen neuen Beitrag mit meinem Problem. Sorry für den Post im falschen Beitrag. Dachte mein Problem ist schnell behoben! Nochmals alle Infos: ich habe mir die FieldNote Add on Pro im Locus Store gekauft. Leider funktioniert es nicht. Zur normalen Version hat sich nichts geändert. Alle Features der Pro Version sind nicht vorhanden. (zb. Features wie QickLink zum Listing, Lautsprecher, Datum, Zeit ändern sind nicht da.)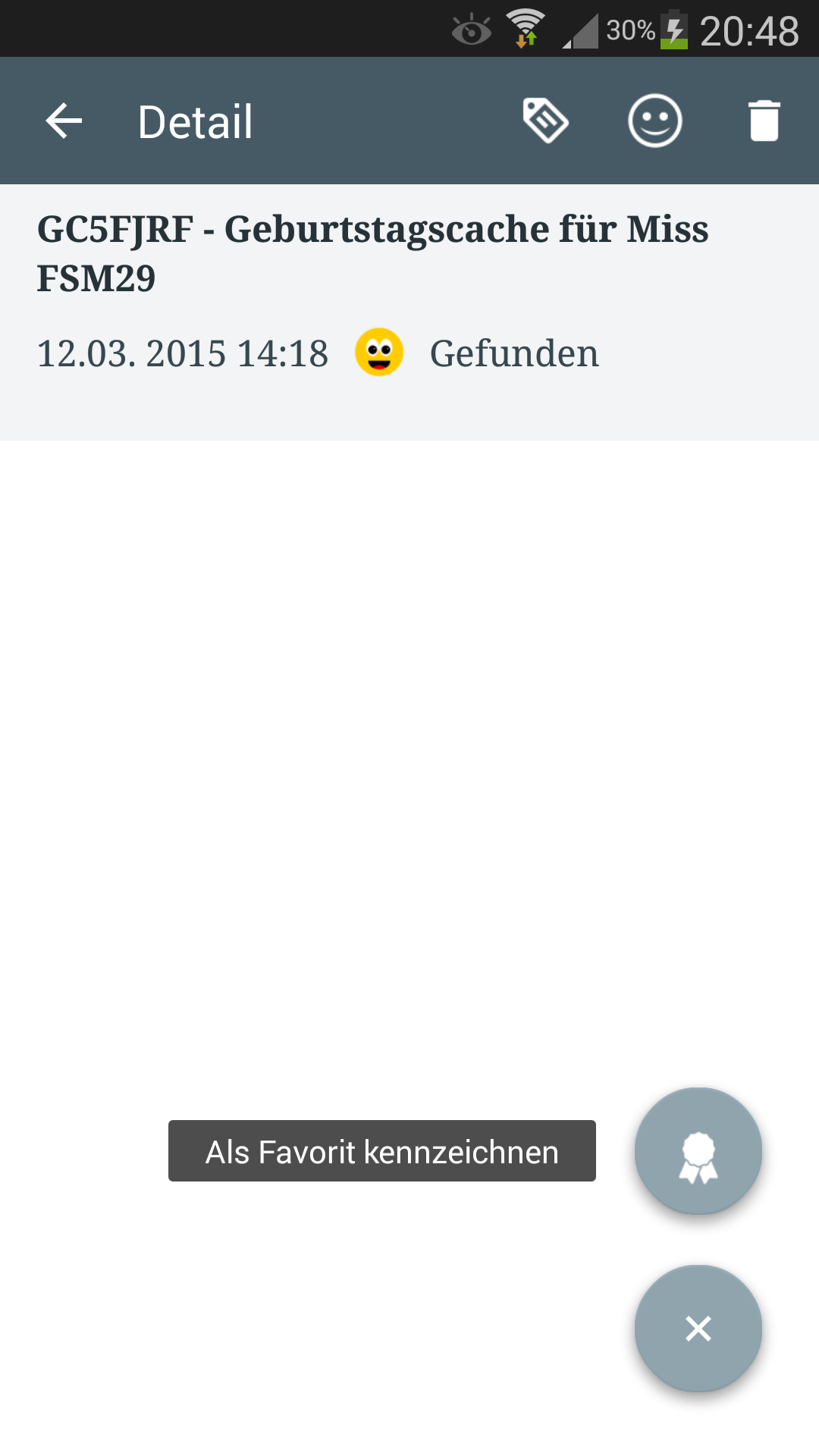 Gerät mehrfach neu gestartet, das Add on mehrfach deinstalliert und neu installiert habe ich schon! Im Locus Store ist die FielNote Add on im Verlauf aufgeführt.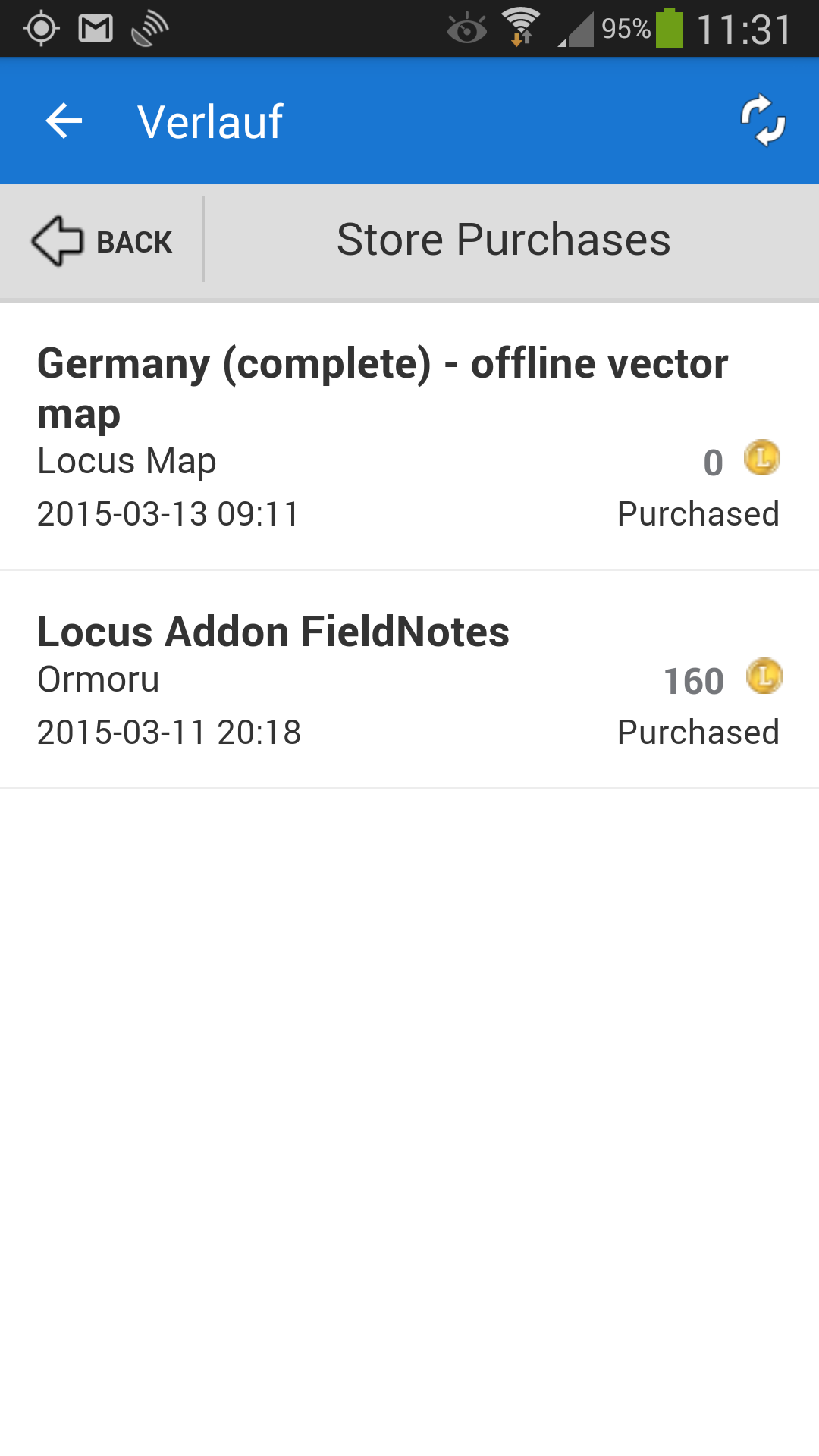 Im Locus Store selbst auch ein Häkchen beim Add on. Auf meinem Samsung S4 ist Android 4.3 installiert. Locus Pro die neuste Version 3.7. Ich habe die FieldNote Version 1.3.1 installiert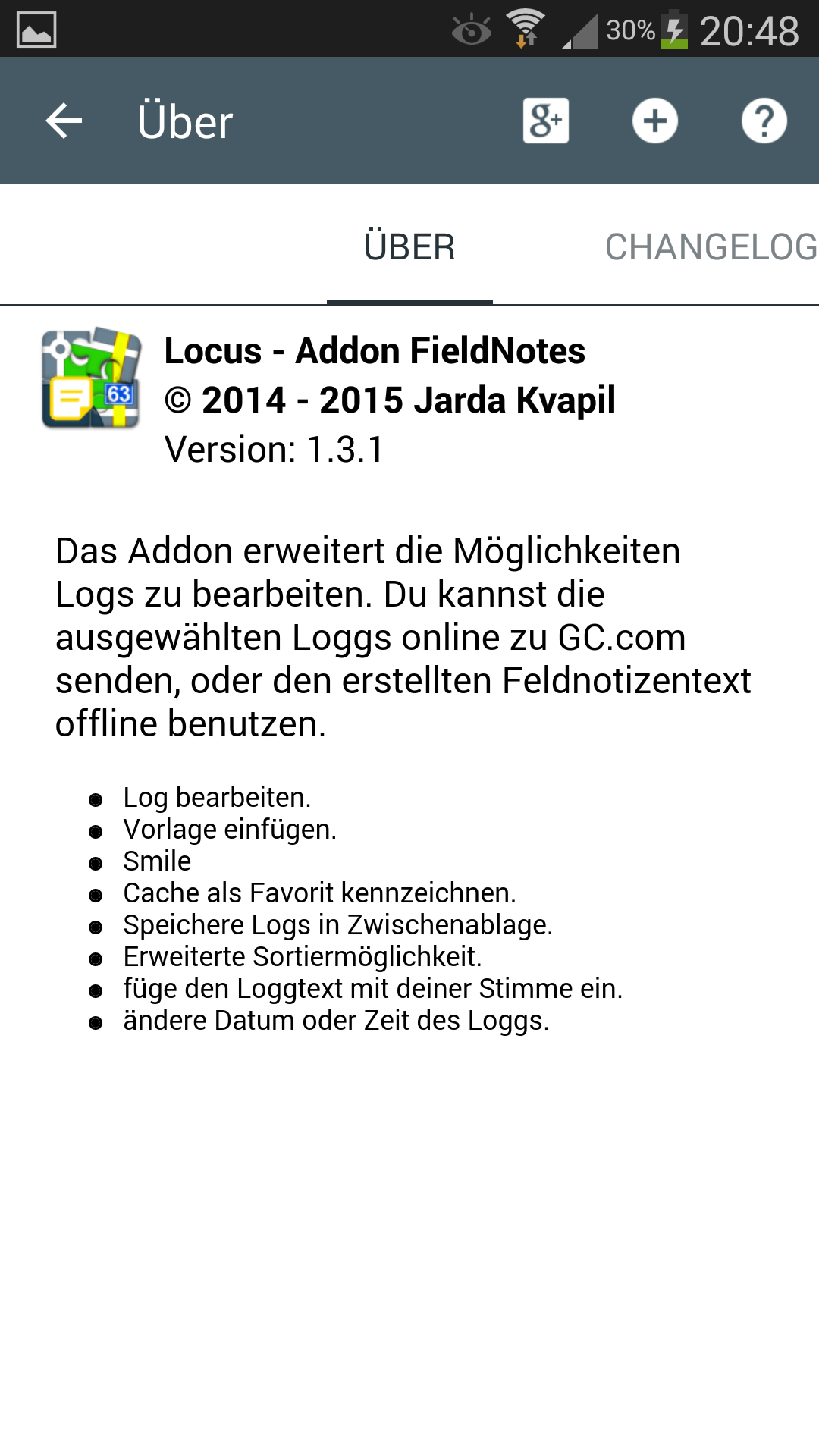 und habe nur 5 Vorlagen. Sehr komisch: Wenn ich in die Einstellungen / Optionale Vorlagen gehe, sehe ich für
einen Bruchteil einer Sekunde 10 Vorlagen!! dann sind es nur noch 5!!! Nun habe ich das ganze auf meinem Tablet (Note 10.1) installiert. Hier das gleiche Problem!
Hoffentlich kann mir jemand helfen das Problem zu lösen.
Gruß Marcus
Google Translater: ;)
Hello,
Now I create a new post with my problem. Sorry for the post in the wrong post. Thought my problem is resolved quickly! Again all the info: I bought the Field Note Add on per locus in the Store. Unfortunately it does not work. Go to full version has not changed. All features of the Pro version does not exist. (Eg. Features like QickLink for listing, speakers, date, changing time are not there.) Device launched multiple new, the add on several occasions uninstalled and reinstalled I have! The locus Store the fiel note add on is listed in the course. The locus store itself also a check mark in the add-on. On my Samsung S4 Android 4.3 is installed. Locus Pro the latest version 3.7. I have read and Field Sheet Version 1.3.1 installed and have only 5 templates. Very funny: When I go into Settings / Optional templates, I look for a fraction of a second 10 templates !! then there are only 5 !!! Now I have the whole on my tablet (Note 10.1) installed. Here, the same problem! Hopefully someone can help me solve the problem.
Greeting Marcus