Google Places pictures shown too small due to badly sized window
Wanted to ask this for a while, always forgot. It's not really a biggie, but it seems to be easily fixable:
When you search a point via Google, you always get the option to "Load More Information", which adds, if available, opening times and pictures from Google to the point. You can enlarge the picture by tapping them, but for some reason the window that opens is very high, but very small. Most pictures will be landscape, which leads to super-small images: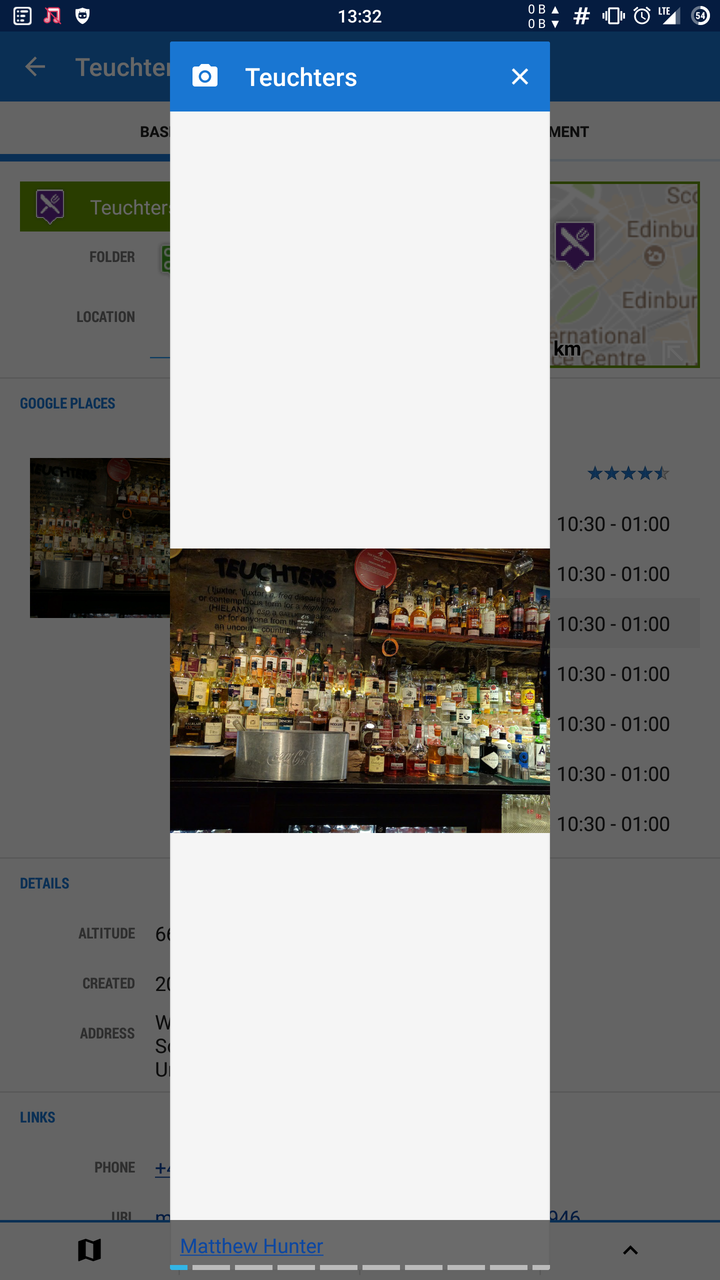 I don't really see a need to make the window that small - why not make it (almost) full window size?