This object is in archive!&nbsp
I want to change my chart color from light blue to black to be able to view an elevation chart on my power saving lcd dashboard.
I found several custom colors in config.cfg but I didn't found the chart colors.
Here is the screenshot: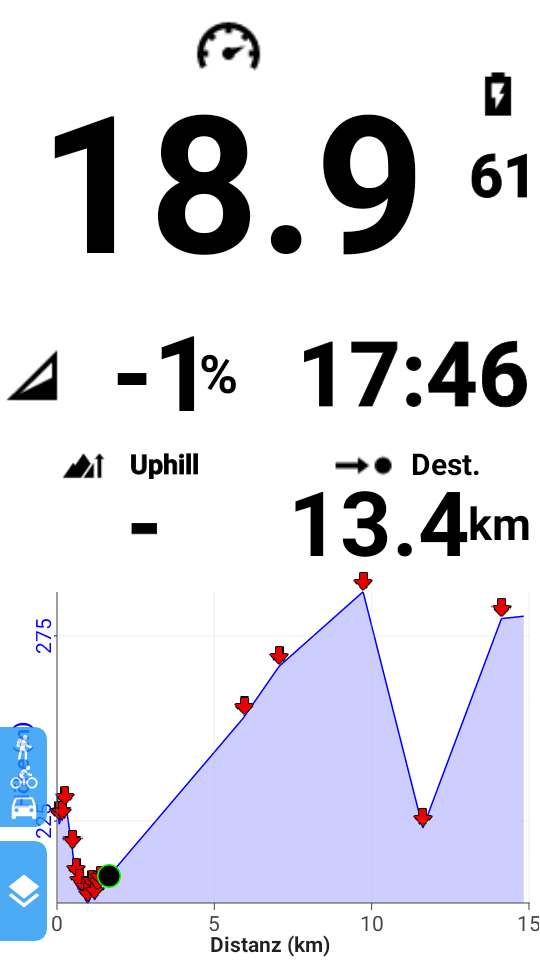 I would like to edit the light blue area or the solid blue line and change it to a much darker color because on zero display brightness I could only read the numbers but not the diagramm.
If somebody wonder why this is a white theme, it's an LCD power saving dashboard. For OLED you would need an inverted theme.