This object is in archive!&nbsp
Locus 3.16.0, broken tile cache on Zoom 12
I'm testing the V3.16.0 and saw the problem that in some areas of the map will not be renewed in the cache tiles. this only applies to Zoom 12, in different zoom stages it work.
How can I delete the cache for vectormaps?
It would really be a big step forward if that was caching for all zoom stages is turned on!
in V3.16, see red boarder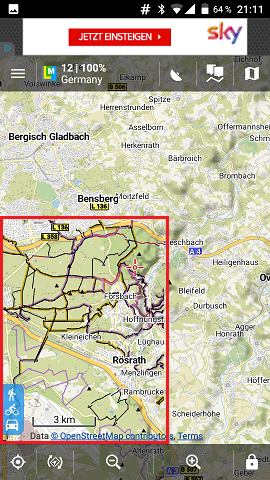 in V3.15, all ok