Locus for Wear: "out of route" notification
Hello Locus Team,
How could we get out of route notifications on Wear?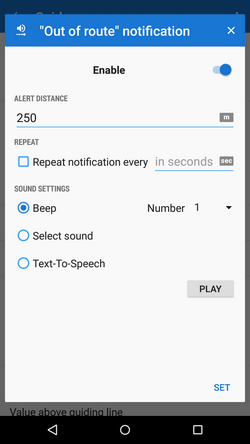 Would it be possible to add this event to Locus Wear?If not it would help to add this event to Locus API, but I am not sure if I could establish a 2nd connection to android wear if locus maps does already communicate over bluetooth.
In the worst case I have to re-implement out of route notification based on current position and known track points.