Track popup: display size
Hi!
In short, my problem: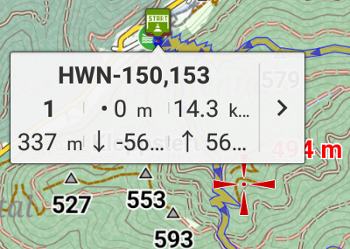 The numbers are truncated. Cause of this Problem: I scaled the system font size to 120% (better not be be older!).
It would be nice if the spaces between the numbers and the units would be removed (notation that is used by physicists) or the whole box whould be scaled with the system font.
To all of the Locus team: Merry Christmas and many thanks for this wonderful app