This object is in archive!&nbsp
Use of html-tags at the description of tracks
Hello
I like sometimes to emphasize or highlight something in the descriptions of their recorded tracks. No purely practical sense it does not. Just nice, maybe.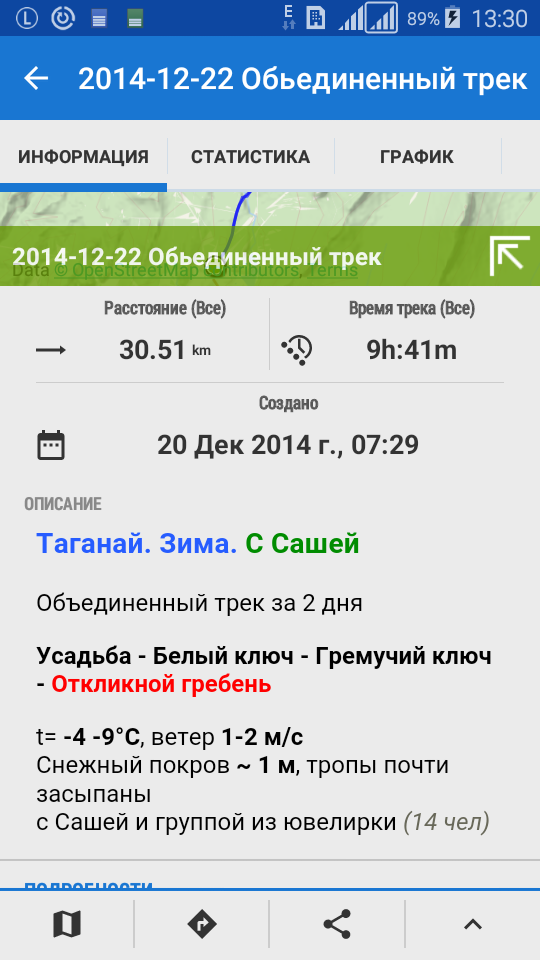 I guessed that the Locus is possible through the implementation of some html-tags.
For example: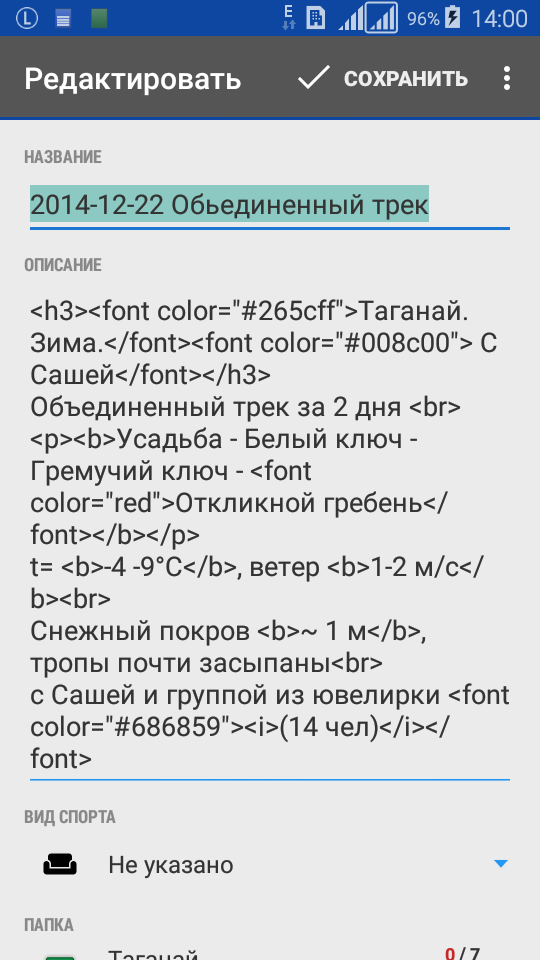 My questions:
1. What tags permitted in the track description and in its header
2. Note that in some cases, the program facilitates them when saving. What are the rules of this?
3. It is also noticed that when you export the track, which is used in the title tag, the text is dropped with them. Is it possible to simply save the text inside the tags, discarding only tags?
No changes do not need to make to the program, just tell me what is and what is not.