This object is in archive!&nbsp
Weak hill shading contrast in Northern Germany and Artefacts
I don't find the hill-shade with the cards offered for the LoMap cards particularly helpful:
It's much too weak for my taste. If you don't look closely, you don't really see any hill shadin. Even if it is not a low mountain range, there are some gradients in the depicted areas that the hill shade ignores.
In some cases, however, artifacts occur in which hill shading is completely exaggerated.
In the forum I discovered that you can also use SQL files for rendering. In my opinion, these deliver much better results. However, the price is a slower display.
Here are some example. Left rendering with HGT files, right rendering with osmand SQL files: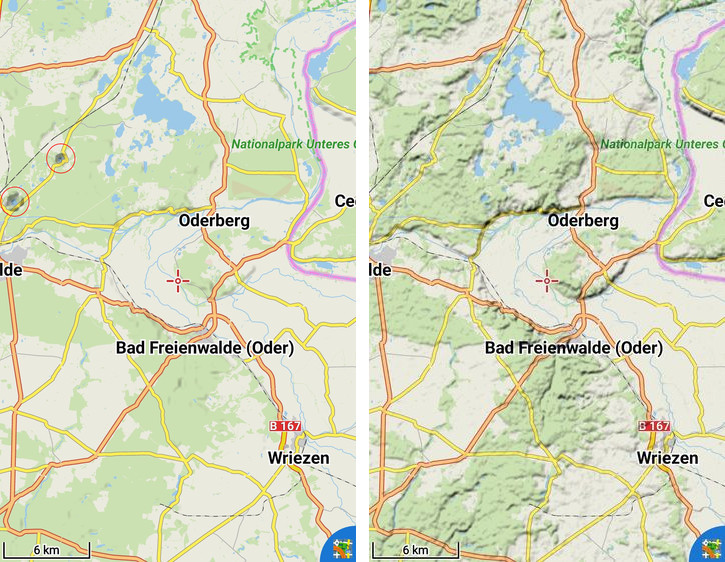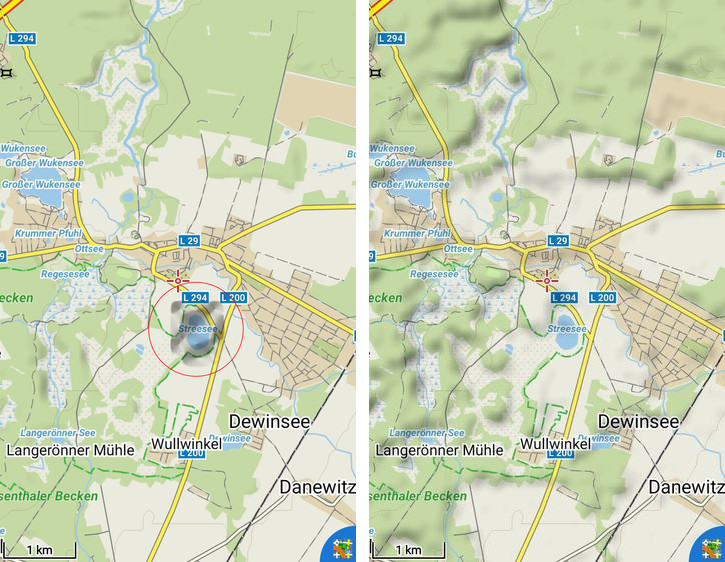 Even if gradients here in Brandenburg are not as steep as in the Alps, they are especially relevant for racing biking. If you plan your routes with Locus-Map, however, you will not see them at all, although there are sections with a gradient of >10 percent in the areas shown.
The artifacts are simply annoying.
To use the osmand sql files is for me a bad work-a-round. Is there a way how to iomprove the rendering with HGT files?
Regards, Benjamin B.