Web page intent capturing
One of my apps - https://play.google.com/store/apps/details?id=net.rygielski.roadrunner&hl=en - integrates with Locus (and other geocaching-enabled apps) via capturing the "open web page" intent. Locus is just one of many apps my app integrates with this way, that's why I didn't use Locus API for this - I wanted this to work in similar fashion across all the geocaching apps.
Some of my users reported that they could not use my app with Locus anymore. I checked, and indeed, something has changed in the "open web page" intent in the new version of Locus. When I select the "Web page" option from the menu, this is what I see: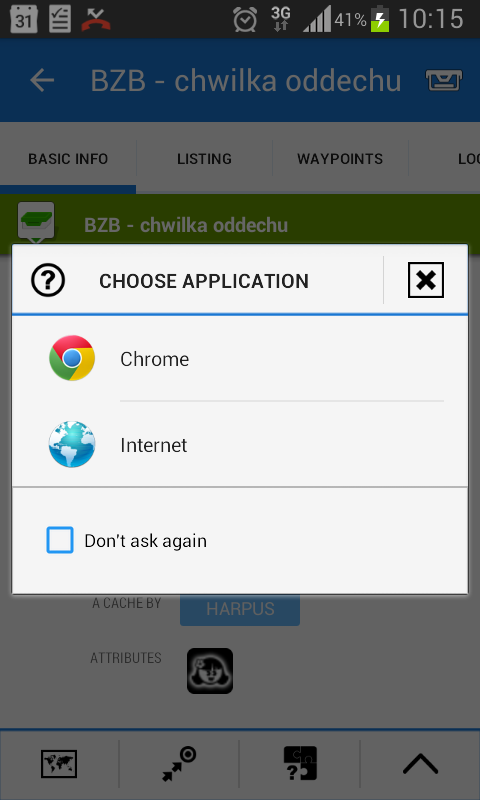 And this is what I used to see (in earlier versions):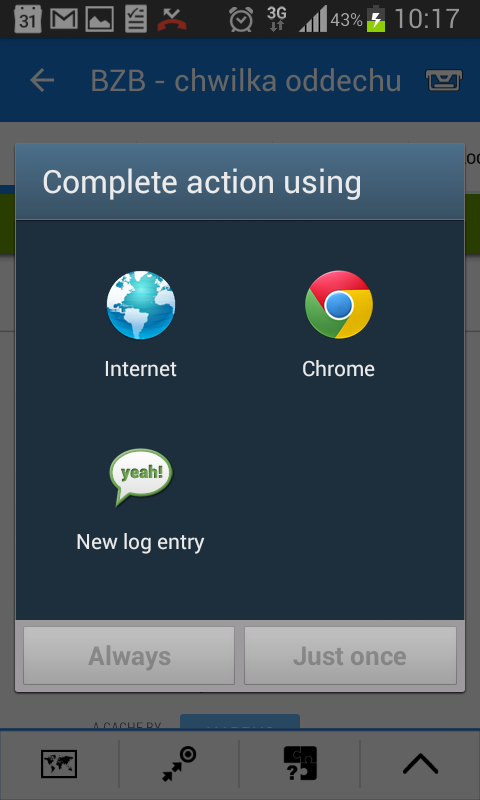 What can I change in my app to bring the original behavior back?