Wrong map names in 3.17.1
I have 3 maps in Oceania > Australia: 1) Tasmania 2) South Australia 3) Victoria. Since 3.17.1 the map names (states of Australia) are all incorrectly displayed as "Australia" instead of their actual map name. So now its impossible to determine which is which.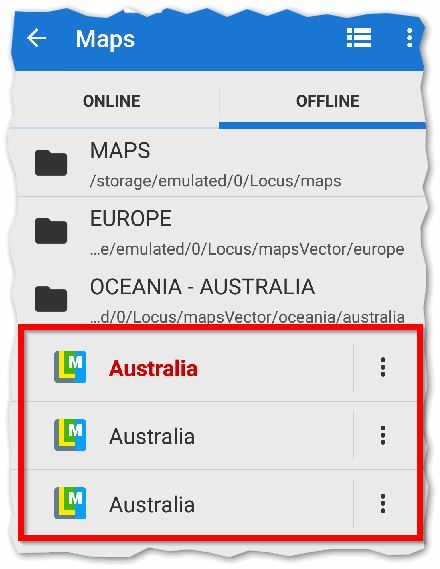 Map files are stored as mapsVector/oceania/australia/*.*, and haven't been changed. I tried creating different folders & moving map files, but this didn't help, so I currently have no workaround except random tap & hope for right map.