Properly update Recent Activity list or allow items to be removed
I once mistakenly selected Snowmobiles as a track activity. It was a LONG time ago. It is NOT recent. It shouldn't be in the Recently used list of Activities.
The current sorted list is simply maximum of last 7 activities that have been selected. This is quite reasonable.
But, maybe a minor improvement could be that a long-tap on any activity would remove that activity from the list, and/or long-tap on activity title could clear whole list?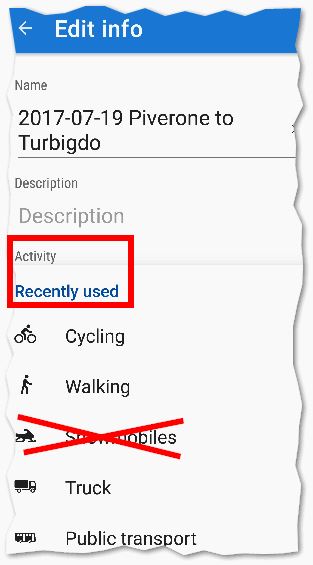 See also related topic here.