LoMaps: Quality of contour lines declined
I compared an older version of LoMaps Austria (2019-11) with an actual version (2022-03) and noticed that the quality of contour lines declined.
Please have at look at both screenshots (coordinates N 47.853°, E 13.818°), especially on the areas on the older map marked by arrows. One is a steep slope of a mountain, the other one points towards a saddle which isn't existing in the newer map. Or look at the absurd lines on the lake's bank on the new map, which should be approximately parallel to the bank in reality.
Would be nice if you can improve the quality of contour lines again, maybe by using Sonny's LiDAR elevation models of Europe https://twitter.com/SonnyLidarDTMs ;-)
OLD MAP: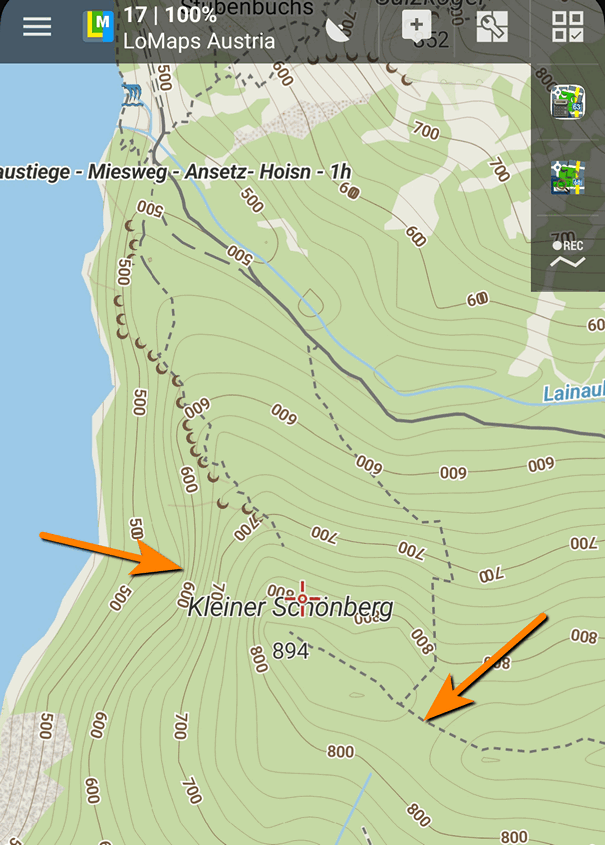 NEW MAP: