Select icon > recently used
When creating a point in Locs 3.67.0 or older, selecting an icon, the "recently used" always leaves around 1/3 of the available space empty and never shows more than 3 lines for a category – which massively reduces the added value of "recently used" because even icons I use every few weeks "roll out" of the "recently used" list without a real need. Maybe that is because I do not use many different categories but only few icons per category, but instead heavily use icons from 2 categories only.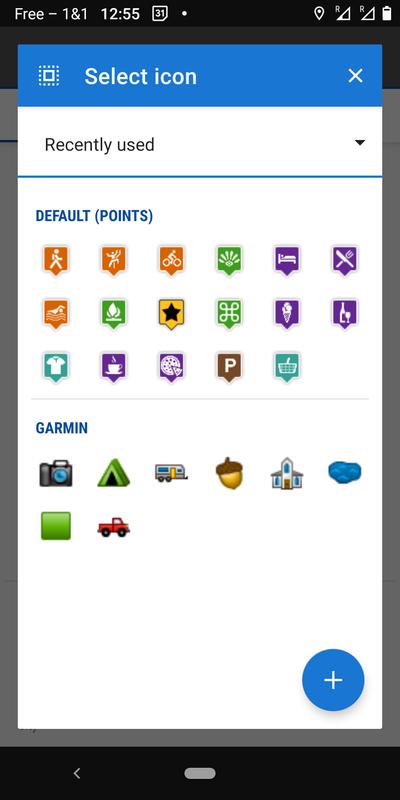 Would be great if at least the complete screen size could be used, and even better if e.g. old icons "roll out" only after 2-3 screens are full OR after 2-3 years. I would be fine with a change in LM4 only and not LM3.