Editing waypoint messes up chart
I recorded a track yesterday where I marked the lunch location with a "Quick point". Now today I wanted to change that point's icon - after that the track chart looked like this: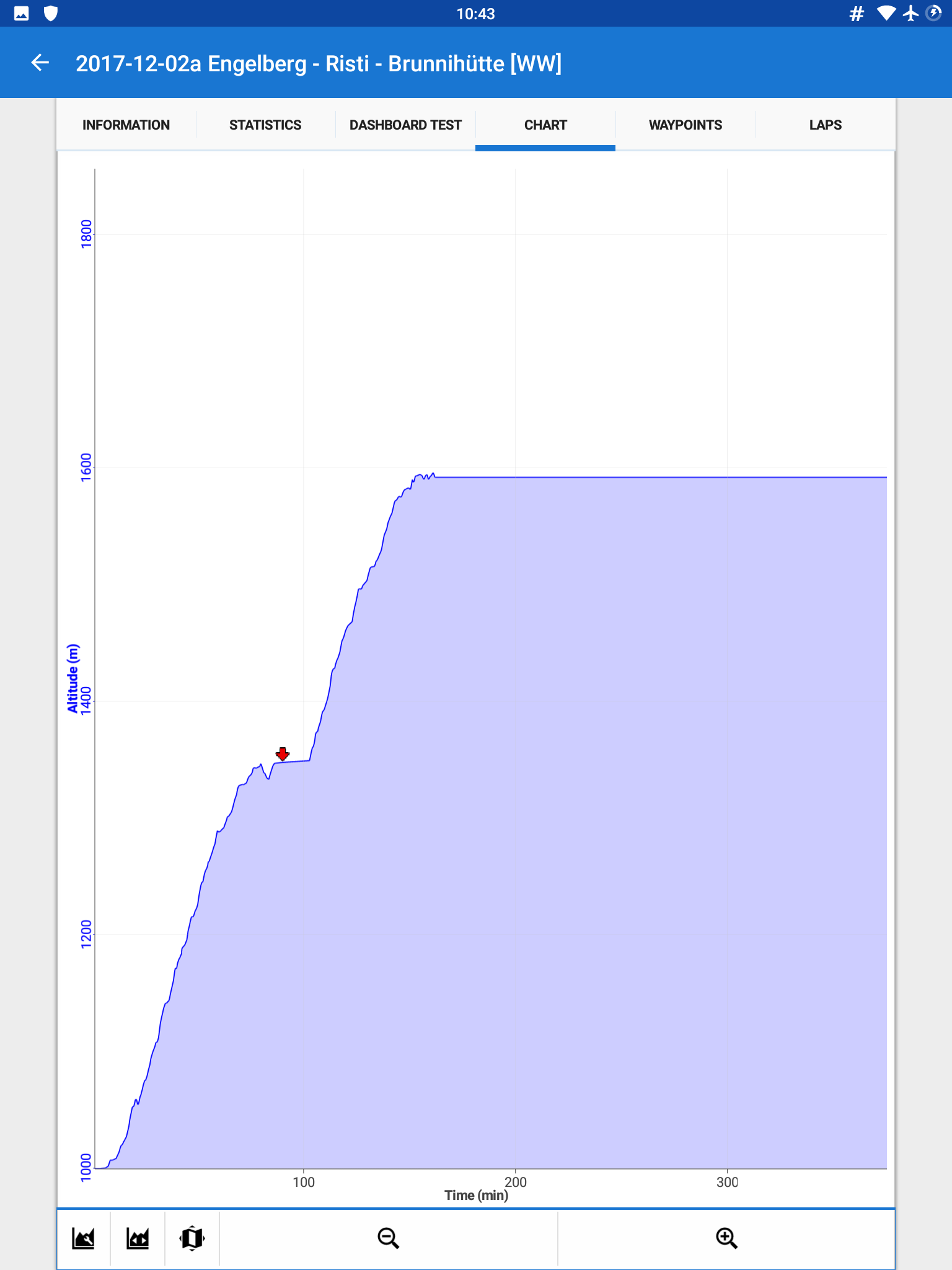 I assume the waypoint's timestamp got changed to the current time which now confuses the chart. I attached the exported GPX - I tried to fix it by deleting the waypoint, but that didn't change it. When I selected the long line in the chart I and did "Show on map", Locus crashed.
Please note that the one point still in the track is not the edited one. I added that later while editing, but also had a problem there: Instead of one, 7 identical points were added. I remember we had that problem before, but I thought it was fixed.
Anyway, editing a waypoint should not change its timestamp or that of any other trackpoint.