Events - A list of notable events in a Track.
I used a competitor's product for several months before switching to Locus Map. It has a feature that I found useful. Perhaps it might be considered for inclusion in a future version of Locus Map.
"Events" is a list of notable events in a track:
Start

(time)

Finish

(time)

Breaks

(duration)

Maximum Speed

(time)

Maximum Altitude

(time)
The events are presented as a numbered list. They also appear on the track's Chart as numbered icons. Here is how it appears in the competitor's product.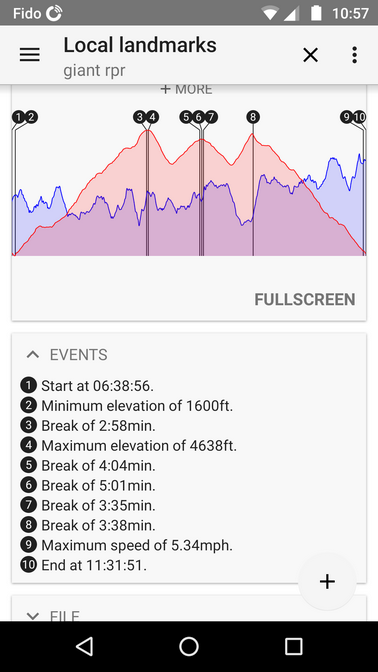 I can think of two ways this information can be presented in Locus Map.
1) Chart/Events split-screen
The first idea copies the competitor's method of presenting the events. In Chart Settings, you would have the option to display the Events on a split-screen.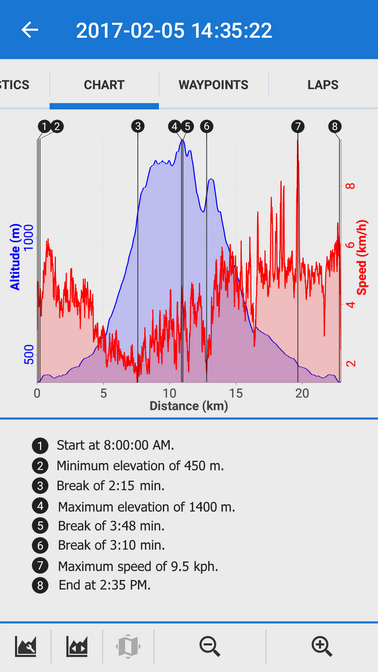 2) Events Tab
The second idea is a bit more sophisticated. An Events Tab shows the events in the same manner as waypoints (including the ability to display/hide an event on the map). In this scenario, an event behaves like an auto-generated waypoint.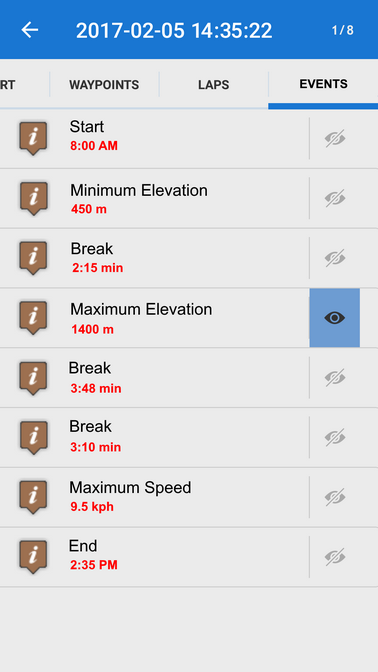 If you tap an event, you are presented with the event's details, just like a normal waypoint.