This is a similar request as https://help.locusmap.eu/topic/export-of-points-separate-checkboxes-for-attachments-und-formated-description but here regarding tracks.
I'm using Locus for recording tracks to be used for mapping ways and objects for OpenStreetMap. Therefor my tracks generally consist of additional text-only waypoints and waypoints with images.
These addional waypoints can be displayed in OSM-Editors like JOSM and in the case of images also clickable (the image opens after I click onto its icon in JOSM).
These worked until yesterday where I played around within Locus' recording profile within the option "Automatic export" = "GPX".
Since then Images are NOT being exported anymore if "Incl. descriptions & attachments" is UNCHECKED. If I check this option, then images are exported - but also some (for me) unnecessary HTML-formated descriptions are exported. And these descritions look very annoying in OSM-Editors and are covering important OSM objects below them (I attached 2 screenshots of OSM-Editors JOSM and iD, and also how it looked before)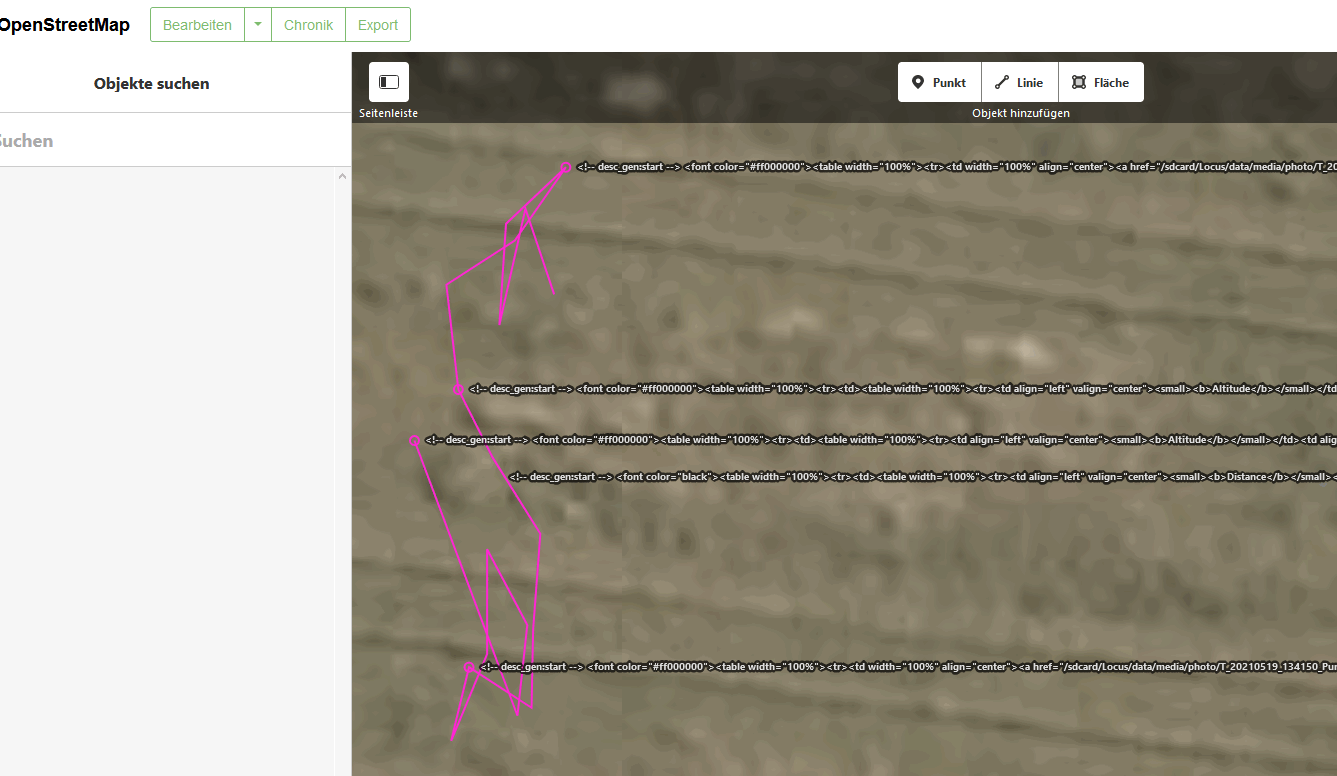 I've no idea why this behaviour changed yesterday, cause Locus didn't get updated yesterday. I think by playing around within "Automatic export" settings I triggered some feature which has been introduced during the last months' - where I didn't change anything within the record settings.
So my wish: Please seperate the options to export images and to export HTML-formated descriptions.