This object is in archive!&nbsp
Locus disables external sdcard after start (using Lollipop)
Hello everybody,
i have a Samsung Galaxy S4 (I9505). Yesterday i flashed Cyanogenmod 12 (Beta) wit Android Lollipop 5.0.1. My smartphone is rooted.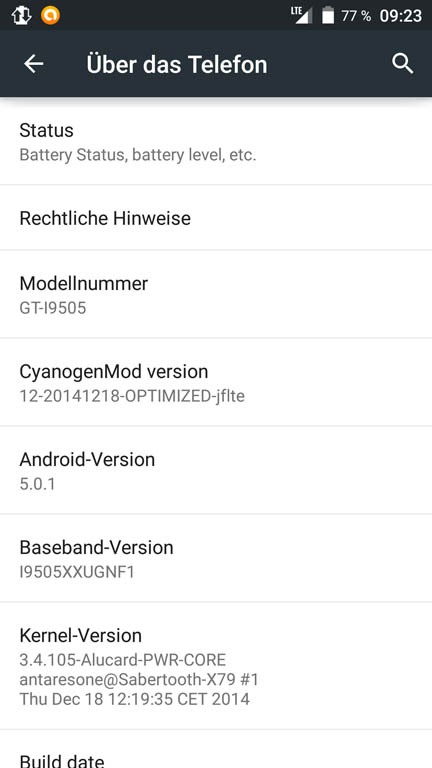 My external 32GB sdcard uses the exFAT Filesystem. All my Offline-Maps (Vector+Raster) are located there. As you can see in the following screenshots, I can use the sdcard with ES-Explorer (and many other apps) without any problems: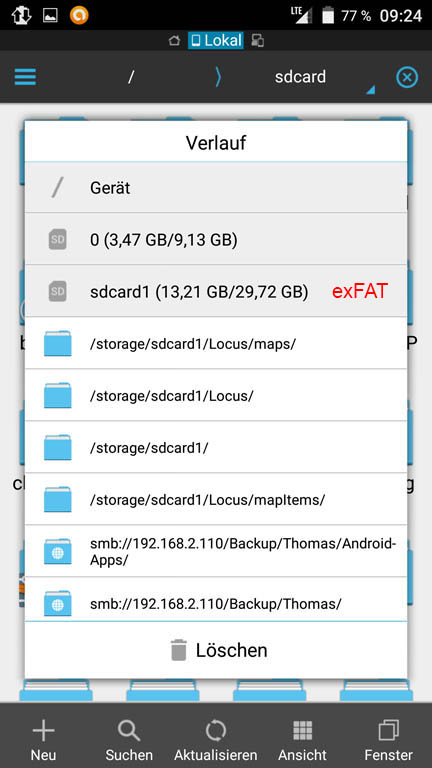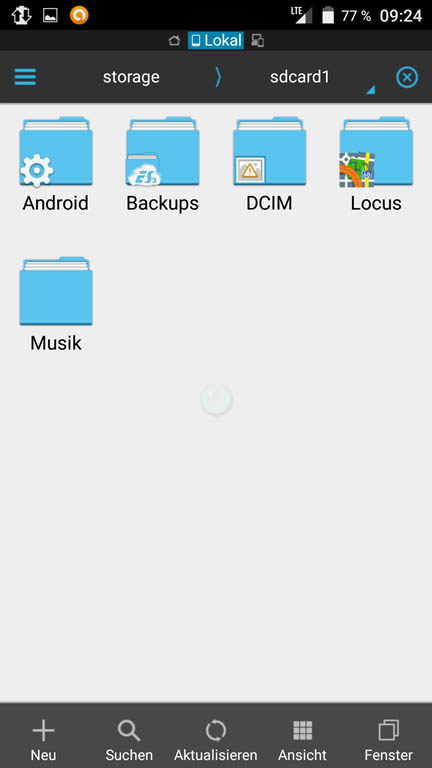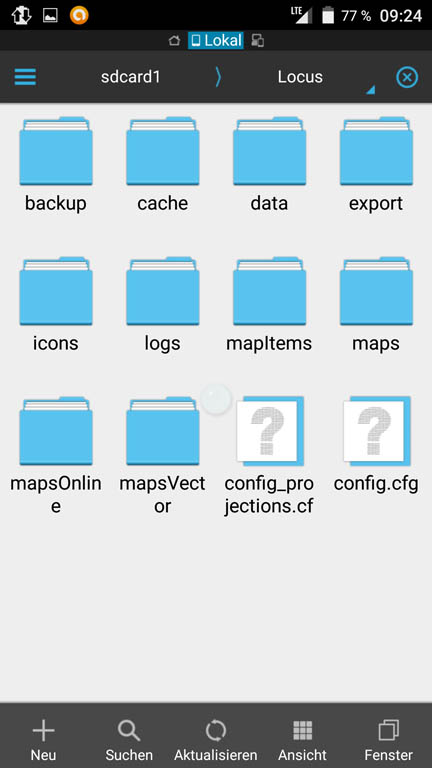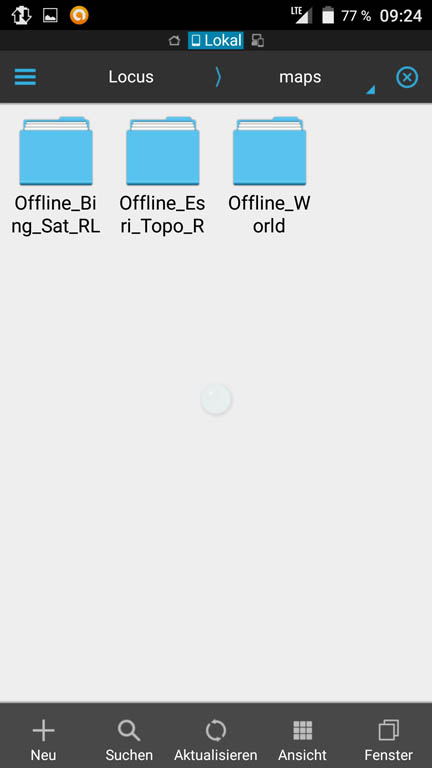 After installing and starting Locus maps (from internal sdcard), i tried to add my maps manually. I navigated to my maps folder on my external sdcard and locus starts to initialize the maps: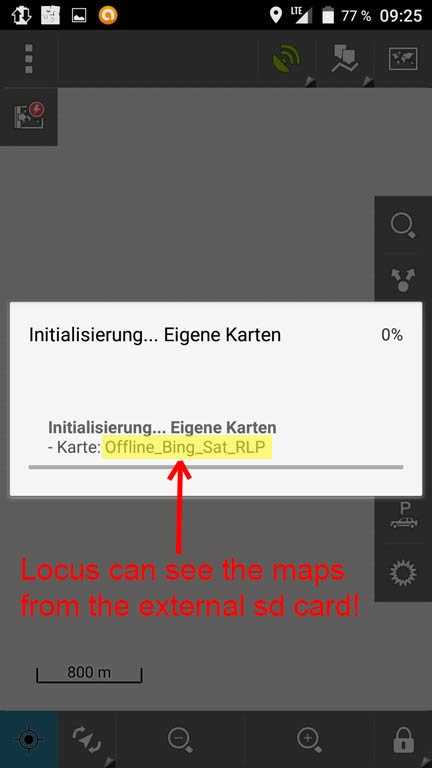 After a while, locus shows up this error message: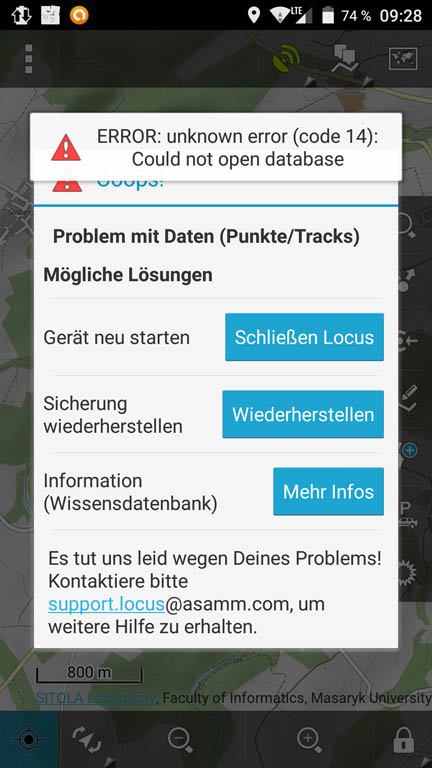 When I exit locus, my external sdcard is no longer available! I have to reboot android to use it again!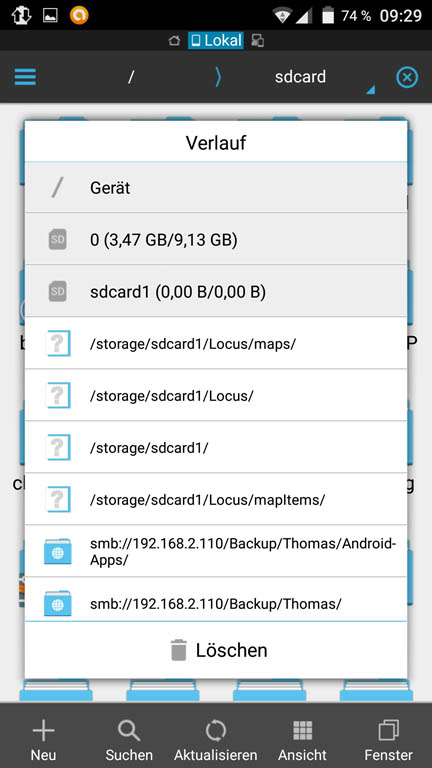 After rebooting android i can use my external sdcard again. When starting locus the next time, i can see this screen: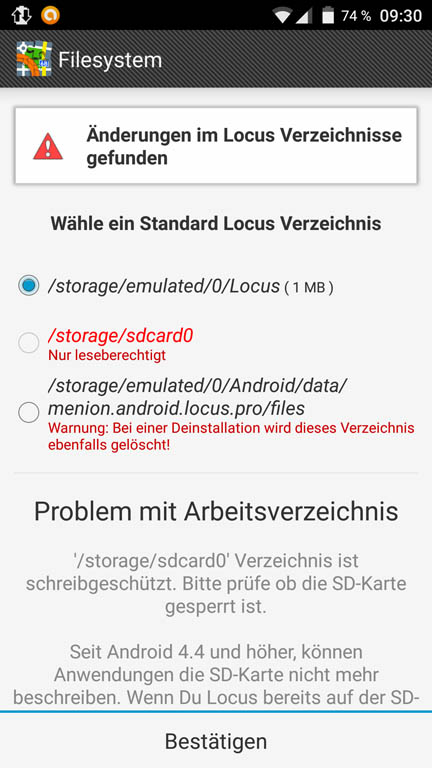 I couldn't resolve this problem. Other Apps like the gallery can read and write the pictures from my external sd card, Poweramp can play and download music to my external sdcard, so i think it is a locus problem, isn't it?
I also tried other filesystems:
FAT32: I cannot use it, because my maps are in the sqlite-format (single file) and over 7GB big.
ext4: I had problems to write on my external sdcard.
I hope you can help me!
Best regards
Thomas Steffen