Merge new "map layers" and old "Elements" in user interface
I really like the new built-in map layers of current Beta versions. Its a big step forward for Locus.
As for the UI, shouldnt this be merged with the old "Elements"? Its basically the same thing... the only difference being "integrated in Locus" vs "external kml/gpx file". From a users point of view, they work exactly the same. No need for two separate and different UIs.
How would this work? The map layers sidebar dialog would have one of those very common "+" buttons. Then Locus puts up a file dialog where users can select any gpx/kml/kmz file from file system. This new "map layer" is then added to the list below the builtin layers) and can from now on used exactly as if it was a builtin layer.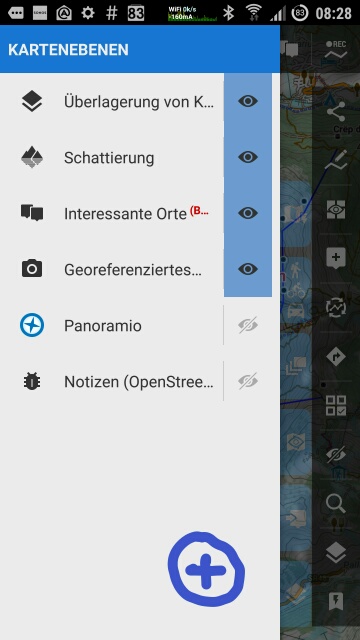 The "external layers" added via "+" would need a context menu with "remove" (if i want them gone completely) and maybe also "import" (if i change my mind and want to have them inside locus database). Other than that, they can simply be enabled/disabled with the Eye-Icon, exactly like internal layers. It is important, however, that Locus does not "load" all the external layers on startup unless they are enabled!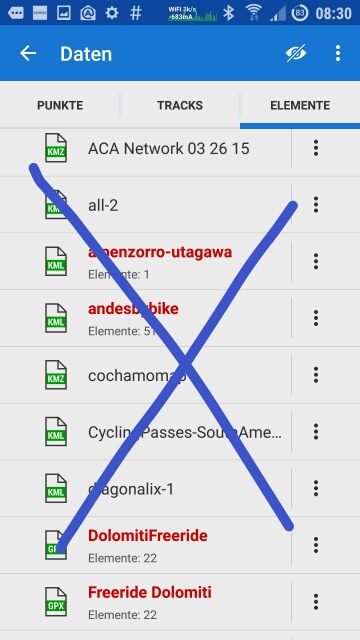 The old user interface for "elements" can then be removed completely. I know this is a rather "radical" change. But in the long run, the would help cleaning up the UI. Elements and map layers are basically the same... and the UI should reflect this.