Auto-backup running & indication needed
Was running Locus Pro 3.30.0. I have auto-backup disabled because previously when I turned on my phone I sometimes had to tap the Locus icon many times until annoying backup & message were completed. I decided simpler to do my own manual backup at time of my choosing. But even after disabling I still got this larger (improved?) message: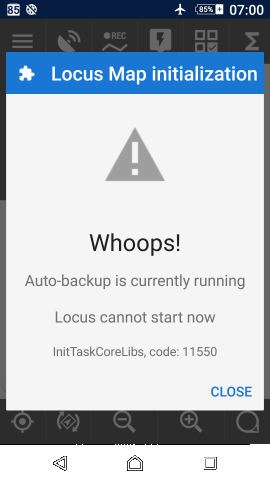 Suggestion: if backup is running provide user with some progress indication and same CLOSE button but then automatically start Locus once the backup is complete.