Better values for "Time to target"
Normally while cycling I have found the "Time to target" estimate to be quite good. But yesterday I was navigating (walking) a 5km track @ a fairly constant 6km/h and the time was very wrong. With 4.3km still to go the displayed time to target is 14 minutes but should be 43 minutes. I estimate 14 minutes would require walking at 18km/h: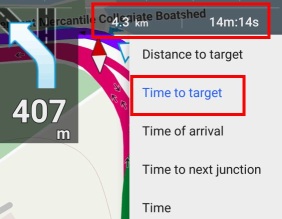 The track recording shows my moving average is 6km/h: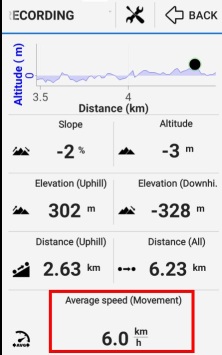 A calculation of 4.3 / 6.0 x 60 would suggest 43 minutes "time to target" not 14 minutes. What has gone wrong here?
I created one 5km track for the navigated outward section. I then created a copy and reversed the track for the navigated return section (route.tcx attached), The recorded track (track.tcx attached) at the screen capture was at 5.7km because I was walking out/back along the same path. I had stopped ~10 minutes at the 5km point (1/2 way).