track slope glitch in WebPlanner but not identical track in LM4 app
I used Cloud Sync from the phone to the Web Planner for this route. In latest LM4 app v3.9.0 there is only +3.8% slope (as expected from contours) but in the WebPlanner the identical route (noticed for a 2nd time, reported for a different reason here) is a nonsense +25% slope, as calculated for very short section of the track. Is the Web Planner track auto-recalculated even when not modified? It reduces your confidence in planning the route via the WebPlanner, whereas it should be making life easier than using the app because of a bigger screen & mouse.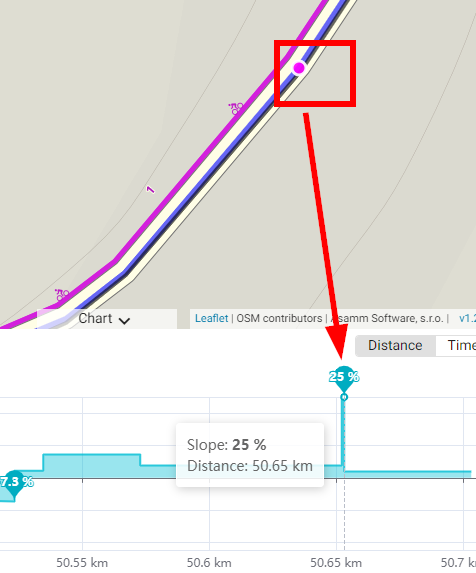 zoomed in even further shows how unreal this calculation is:

Also note above (minus) -20% on Y-axis above when the calculated minimum slope is only -7.3%, so the auto-scaling of the Y-axis could also be improved to maximize effective area of the chart (surely -10% to +25%) - another topic?