another silly gradient, track glitch
I hope the Irish road/ EuroVelo1 doesn't have 191% gradient!!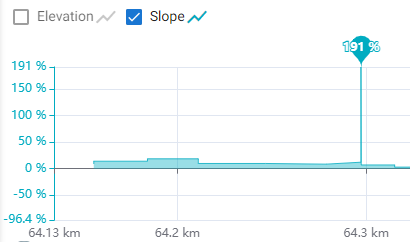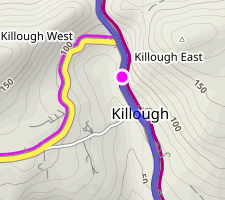 approx. location https://web.locusmap.app/en/?lat=51.615184&lng=-10.067044&z=18
I've reported some of these before, for example 8 months ago here (although only 25% in this older example), so no need to re-describe the underlying issue here. But I had just hoped they were fixed by now. The same track viewed in LM4 with OAM map shows "ordinary" gradient. It makes planning with the web "planner" tedious when it occurs, as the errant point has to be found, fixed in LM4, then sync'd back to the web. I have 3 to fix.
Maybe simpler to plan in LM4 instead?
Two-way sync of the mouse between the chart & map as suggested a long time ago would reduce the tedium too - only 6 votes - not much but a standard feature in RWGPS & BRouter-web for ever.