Add 3rd option to track recording panel - "no panel"
At present when track recording is enabled screen space is required for either a side or bottom panel. But note it is also possible for a user to access this functionality via Menu > More > Track Recording, or add their own function button. Below shows green side panel at bottom/ left, and my own function button on right: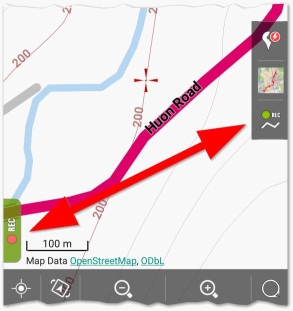 To maximize map space/ reduce screen clutter/ simplify the screen, I suggest a third option in the track recording panel settings - "no panel".