Don't display a gradient point in chart for track that has a gap - often displayed as spike
At present when I merge two tracks and retain the gap (the default) the elevation of the last point in the first track, and the elevation of the first point in the second track may have no relation to each other, but are still used to calculate the gradient at that point, often resulting in a great spike in the gradient chart. For example chart: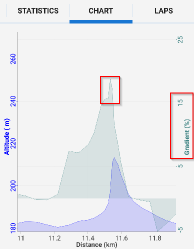 And corresponding data from GPS track editor: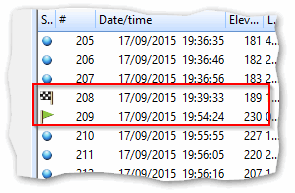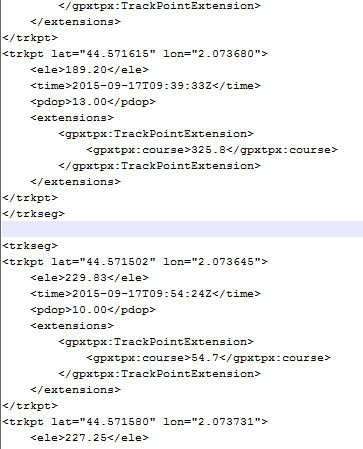 In this example the tracks had a gap of 15 minutes (a lunch break) and although the position remained the same, the inaccuracy of altitude measurement had 189m and 230m for the same point.
I suggest that no gradient point be calculated at any track discontinuity. It makes no sense. This can ruin the auto-scaling. In a more extreme (general/ better?) example the tracks may be completely unrelated to each other.