Dont ignore the Via Points as Default setting in the Route Planner
The Route Planner has a setting "Via points as default".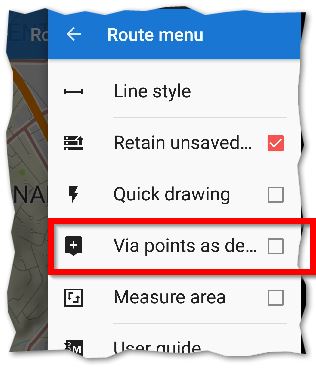 When you add a new point, it will (should?) be either a Via (blue square icon) or Shaping (green triangle icon) point depending on this setting right?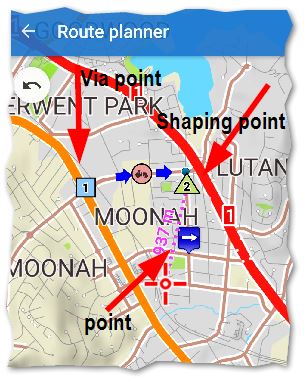 But if you tap on an existing point (for example blue arrow icon below), which may have been made visible to use as a Via or Shaping point, the new point is always a Via point. The setting is ignored. It is not currently possible to add a Shaping point by this workflow. You then have to tap the new Via point & change it to a Shaping point.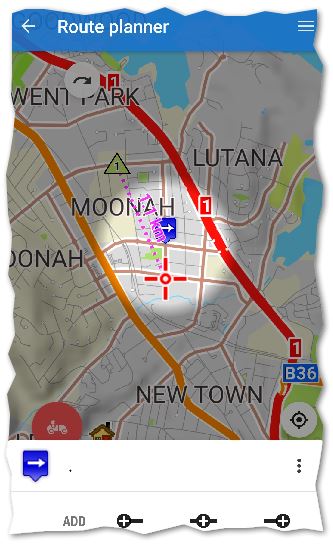 My suggestion is to always add points based on the setting "Via points as default".
See other related topics
https://help.locusmap.eu/topic/fast-creation-of-both-most-important-routeplanner-points-shape-and-via#comment-46113
https://help.locusmap.eu/topic/flexible-add-via-points-function-in-route-and-measure-track-design