Locus Map for Garmin - new app for Garmin devices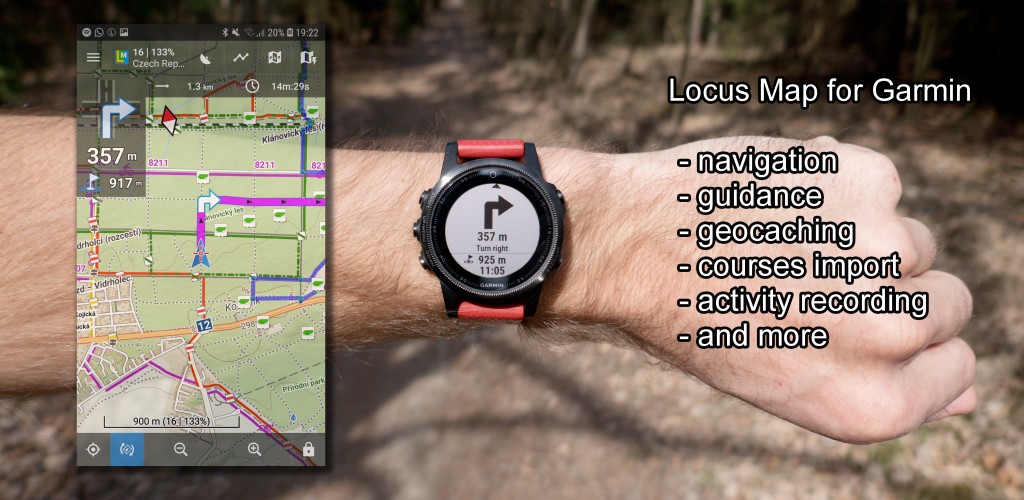 Hello!
on behalf of WearSoft and with cooperation with Locus Map team, I want to introduce you new application which enables you to benefit from advanced features of Locus Map while using your Garmin device.
With Locus Map for Garmin you can:
- display real-time data on your Garmin from Locus Map running on your smartphone:
--- navigation
--- guidance
--- track recording
--- device status (battery, GPS.. )
- record activities, provide their statistics and store them on Garmin Connect
- render maps stored on your Garmin device (on supported devices)
- import routes from your smartphone to your Garmin to navigate them with Garmin activity apps (on devices supporting navigation features)
Please let us know what you think! I am here to answer all your questions.
Jan
---------------------------
Start with Locus Map for Garmin here: https://play.google.com/store/apps/details?id=info.wearsoft.locus.addon.ciq
Learn about all features from user guide here: https://docs.locusmap.eu/doku.php?id=manual:user_guide:add-ons:locusforgarmin